Answers to Frequently Asked Questions About The Insurance Claim Process
Do you have questions about commercial and business insurance litigation, business claims law, bad faith insurance litigation, industrial insurance claims litigation, condominium insurance claims, church claims, apartment claims, first party bad faith insurance claims, and marine insurance claims? To discuss your case, contact The Voss Law Firm, P.C. toll free at 888-614-7730.
Page 44

What is the difference between commercial litigation and other types of litigation?

The term "litigation" is broad and applies to all situations where people take their disputes to court. Commercial litigation is a more specific term that describes disputes about business transactions and relationships, either between two businesses or between a business and an individual. Specific areas of commercial litigation include contract disputes, debt collection, consumer fraud, employment issues, shareholder agreements, copyright and patents, mergers and acquisitions, and product liability.

What are the time limits for filing a commercial litigation lawsuit?

Time limits apply in most situations, so it is extremely important to see an attorney as soon as you think you have a case. A time limit on bringing a lawsuit is called a statute of limitations. These time limits are strict, and if you don't file suit before the deadline, you are forever barred from doing so. Different disputes have different time limits. For example, if you are suing over a contract, you may have up to 4 years; if you are suing a business because you were injured by one of their products, you may have only two years. Again, consult with a lawyer as soon as possible so that you don't miss your only opportunity.

If you have any other questions or would like our help please contact experienced commercial litigation lawyer Bill Voss by filling out our simple contact form HERE.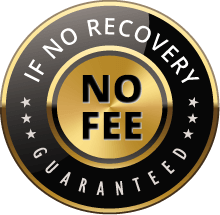 The Voss Law Firm, P.C. represents clients on a local, national and international basis. We proudly serve companies and individuals along the Gulf Coast and around the globe on a contingency fee basis. Our law firm collects nothing unless we recover on our client's behalf.