If I bring a lawsuit, wont I damage my reputation in the industry?
In the end this is a question only you can decide, as each field and industry has its own rules of engagement. In some fields, precipitous legal action may make others skittish to deal with you in the future. In others, appeasement is an open invitation to extort. Nevertheless, this is not a question you ask yourself at the front end of the problem. First, you must understand what your rights are under the law and what remedies are available to you. Once you understand the potential risks and rewards of the litigation process itself, then you can accurately factor in industry-specific idiosyncrasies.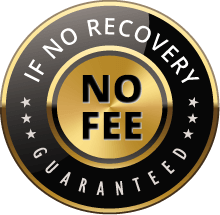 The Voss Law Firm, P.C. represents clients on a local, national and international basis. We proudly serve companies and individuals along the Gulf Coast and around the globe on a contingency fee basis. Our law firm collects nothing unless we recover on our client's behalf.