My car was just scratched, but I am in serious pain do I have a claim?
One of the biggest things insurance companies look at is the level of impact in determing the value of a claim. If your car did not suffer significant damage, it can be difficult to prove that your injuries were the result of the impact, but not impossible. If the impact is small but you are in serious pain, seek medical attention as soon as possible. At the end of the day, it is the doctor who decides if you are injured and not the insurance company. If you have previous injuries that the impact aggravated, the insurance company will probably not accept responsibility for all of your treatment. There are many factors that affect the value of your claim, your attorney can give you an accurate evaluation of your specific circumstances.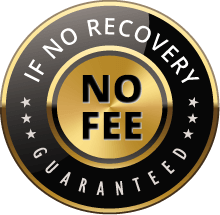 The Voss Law Firm, P.C. represents clients on a local, national and international basis. We proudly serve companies and individuals along the Gulf Coast and around the globe on a contingency fee basis. Our law firm collects nothing unless we recover on our client's behalf.