My friend or family member is insisting I see a certain lawyer, should I listen to my friend?
Recommendations from friends and family members are very valuable. If we trust them, we can often trust their judgment regarding a wide variety of things. However, sometimes a recommendation can cross a line. For example, if your friend recommended that you see a particular movie, you'd probably go see it. If, however, your friend felt so strongly about the movie that he or she offered to drive you to the theatre and pay for your admission, you'd probably wonder what was going on. In the same way, if you have a friend or family member who insists you see a particular lawyer or who offers to drive you to a specific lawyer or doctor's office, they may not have your best interest in mind.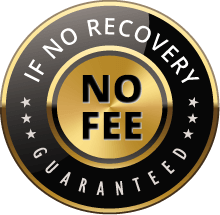 The Voss Law Firm, P.C. represents clients on a local, national and international basis. We proudly serve companies and individuals along the Gulf Coast and around the globe on a contingency fee basis. Our law firm collects nothing unless we recover on our client's behalf.