What if the death certificate lists the wrong cause of death?
The death certificate is only one of many documents and evidences that establish cause of death. If you believe the death certificate is in error, inform your attorney. He or she can help secure the necessary documentation to establish the true cause of death. Often times potential clients feel pressure from attorneys to sign up. It is important that you distinguish inappropriate pressure from appropriate pressure. Frequently there are very legitimate, time sensitive issues that need resolution as soon as possible. If you feel pressure from an attorney, make sure that he or she can explain exactly why your case is so time sensitive.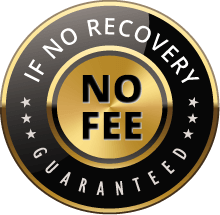 The Voss Law Firm, P.C. represents clients on a local, national and international basis. We proudly serve companies and individuals along the Gulf Coast and around the globe on a contingency fee basis. Our law firm collects nothing unless we recover on our client's behalf.