We are all seeing more than a fair share of devastating weather events, including hurricanes, hail storms, tornadoes, floods, and wildfires. As you already know, insurance companies these days do everything possible to minimize claims after each disaster, leaving policyholder property owners without the funds they need to pay the professionals they have hired to make repairs.
The Voss Law Firm is proud to partner with seasoned construction firms and public adjusters, giving their clients the benefit of our bad faith insurance claims services. We get involved in cases where insurance companies have denied, underpaid, or delayed insurance claims, allowing policyholders nationwide to collect funds they need to pay those who will help them rebuild.
Can You Trust Us?
Great Question.
Over 5,000 clients have relied on The Voss Law Firm, P.C. for claim assistance, including both residential and commercial property owners. We have been continuously serving our referral partners and their clients for more than 15 years handling more than $500M in claims.
AVVO - 4.8 Stars
Google - 4.8 Stars
Facebook - 4.9 Stars
Over 250 Positive Testimonials
As seen on...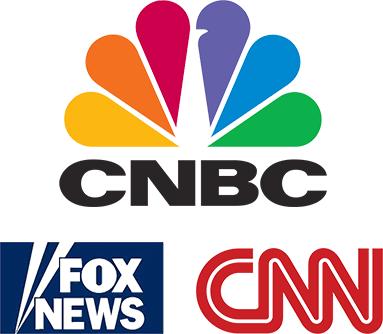 If you are not sure whether or not to proceed:
Many property owners are not aware of the ability to get attorneys fees paid by the carrier as part of their claim.
This is almost certainly the fastest way for you (and your clients) to get a meaningful settlement, if the client's claim has been wrongfully denied, delayed, or underpaid.
Why us? We handle each referral quickly and efficiently. We know what is needed and can do our part quickly.
If you proceed now, you can possibly have a settlement reached for your clients relatively quickly.
The Voss Law Firm, P.C. still gets excited about accepting property claim referrals from a variety of professionals, including:
Public Adjusters. Public adjusters may place an accurate value on a client's claim only to see the claim denied or devalued, leaving owners out-of-pocket while they enter negotiations.
Contractors. Time spent fighting with an insurer can cost a contractor in labor and materials costs, delaying rebuilding for months on end.
Roofers. Many roofing companies who regularly repair hail damage to commercial and residential properties refer stalled insurance claims straight to us.
Trade Professionals. Our Texas-based insurance law firm secures payment for engineers, architects, landscapers, and interior designers so that work can be done timely.
Our referral program is highly beneficial for both property owners and the specialists they hire after a disaster or large loss. Under the law, policyholders who win their cases against insurers can be entitled to recover the total amount owed under the terms of their insurance policies, allowing their contractors to be paid in full. Many state laws also allow policyholders to recover all reasonable and necessary attorney's fees, so our professional services will be paid for by the insurance company instead of the property owner. Finally, The Voss Law Firm, P.C. does not require any money upfront from clients, only collecting professional fees for our services after we have successfully recovered for the property owner.
If you are a contractor, public adjuster or any other professional whose work has been stalled due to non-payment of an insurance claim, please reach out now for a personal phone call with Attorney Bill Voss at (888) 420-1172, or fill out the form located on this page.