Don't Just Take Our Word For It - See How Our Clients Are Reviewing Us
The Voss Law Firm, P.C. is a full-service law firm with a focus on commercial/business litigation, business insurance law, insurance litigation, first-party claims litigation, first-party insurance claims handling, and insurance fraud. Read how our satisfied clients have reviewed our staff and attorneys. Our team is committed to providing every client with the highest quality legal representation. To schedule a free consultation, contact The Voss Law Firm, P.C. toll free at 888-614-7730.
Page 1

The lawyers at The Voss Law Firm really impressed us with their communication skills, negotiation skills, and caring attitudes.

My lawyer kept me up to date and nearly tripled my recovery!

Attorney Bryan Beverly kept me up to date and nearly tripled what my insurance company was willing to pay. He operated on the premise that I was intelligent and (correctly) ignorant. He was patient, explained everything in understandable English, and made everything as simple as possible. We came to an agreeable final decision. Very pleased!

P. Hernandez

Attorney Bryan Beverly took charge on our behalf and we didn't have to lift a finger. He is an AllStar!

Mr. Beverly took charge on our behalf and we didn't have to lift a finger. We were having issues with our previous home insurance provider (customers since 1995)--but they lacked professionalism, organization and refused to pay for roof damages. Mr. Beverly handled everything for us and we did not have to deal with anyone. For the record, we got more money than what we were originally requesting from our previous insurance provider. We did switch providers and are very happy with the outcome. We are grateful for his representation.

ZSV

Attorney Scott Hunziker is the best insurance lawyer in Texas.

Scott Hunziker, of The Voss Law Firm, P.C., has just concluded a case for our Homeowners Association. Before he got involved we had gotten nowhere and had given up. Scott was very clear about what he would do and rational about what to expect as the suit unfolded. Attorney Scott Hunziker is a clear and dynamic communicator, but with the patience to make sure we, the clients, understood all of the issues and options. He guided us to a very nice settlement.

G. Craig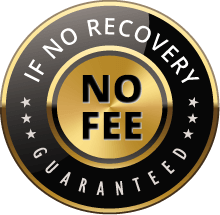 The Voss Law Firm, P.C. represents clients on a local, national and international basis. We proudly serve companies and individuals along the Gulf Coast and around the globe on a contingency fee basis. Our law firm collects nothing unless we recover on our client's behalf.