Don't Just Take Our Word For It - See How Our Clients Are Reviewing Us
The Voss Law Firm, P.C. is a full-service law firm with a focus on commercial/business litigation, business insurance law, insurance litigation, first-party claims litigation, first-party insurance claims handling, and insurance fraud. Read how our satisfied clients have reviewed our staff and attorneys. Our team is committed to providing every client with the highest quality legal representation. To schedule a free consultation, contact The Voss Law Firm, P.C. toll free at 888-614-7730.
Page 10

I now know why you came so highly recommended.

I now know why you came so highly recommended. You are truly one of Houston's leading law firms! You work hard for your money. You have a human touch, and this means so much to me. I am not just a number and that means more than anything! Again, I just want to give you a Special Thanks for your wonderful service and your "Winning is Everything" attitude!

Cathy Smith - Mesa, Arizona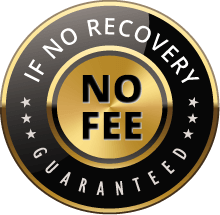 The Voss Law Firm, P.C. represents clients on a local, national and international basis. We proudly serve companies and individuals along the Gulf Coast and around the globe on a contingency fee basis. Our law firm collects nothing unless we recover on our client's behalf.