Don't Just Take Our Word For It - See How Our Clients Are Reviewing Us
The Voss Law Firm, P.C. is a full-service law firm with a focus on commercial/business litigation, business insurance law, insurance litigation, first-party claims litigation, first-party insurance claims handling, and insurance fraud. Read how our satisfied clients have reviewed our staff and attorneys. Our team is committed to providing every client with the highest quality legal representation. To schedule a free consultation, contact The Voss Law Firm, P.C. toll free at 888-614-7730.
Page 4

The policyholder attorneys at The Voss Law Firm had a depth of knowledge.

I really didn't want to hire an attorney to help with my claim, but the truth of the matter was the insurance company just refused to treat me with respect. I was forced to hire an attorney. After a couple of weeks of diligent searching and background work, I chose Bill Voss and The Voss Law Firm to represent me in my fight against the insurance carrier. At the end of the day a few things were clear - 1. The attorneys cared about my case - they never made me feel like just another number; 2. The attorneys and staff kept me constantly informed; and, 3. The attorneys and staff knew what they were doing and got me more than I ever expected. Thanks again crew!

Sally Perkins

I am truly grateful for all you have done to help me.

I know you took on my case because you liked me, and you saw how hard I tried to resolve it on my own, and I was getting nowhere. You probably see a lot of cases like this. I can't even imagine how hard it must be for you all to deal with these matters. But I am truly grateful for all you have done to help me. You all made me feel better by sending me the check for at least something to start getting things done. Charting a course from beginning where I started off and what I've learned, to where my home is going on from here, I want to see I've moved forward, so much further from where I started. Thank you again for your support and friendship. I know I could not have done it on my own without your help!

Brenda Parker

I really feel like you are one of the best attorneys I have ever come across.

This is just a note to thank you personally for assisting my business in our claims process. I'm impressed in how efficient the service is and how much we've benefited in our critical time with you. Your legal insight is refreshing, extremely candid and inspiring. I appreciate it when an attorney challenges the status quo and can guide us down new directions we never saw before. Your passion for your clients is evident. I really feel like you are one of the best attorneys I have ever come across.

Marc Peters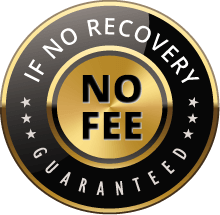 The Voss Law Firm, P.C. represents clients on a local, national and international basis. We proudly serve companies and individuals along the Gulf Coast and around the globe on a contingency fee basis. Our law firm collects nothing unless we recover on our client's behalf.