Legal Information On Denied Delayed and Underpaid Insurance Claims
The Voss Law Firm, P.C. maintains an on-line library of articles to provide legal information to our clients about topics such as commercial/business litigation, business law, insurance litigation, employment litigation, offshore injuries, oil and gas law, personal injury claims, first party insurance claims, and rare coin fraud. Our clients always come first. To learn more, contact The Voss Law Firm, P.C. toll free at 888-614-7730.
Page 1

How Drillers Avoid Paying Royalties Property owners often lease their land to drillers in the hopes of making money. Unfortunately, many drill companies get out of paying the royalties they owe.

Understanding Windstorms Policyholders may hear many different names for the sudden windstorms that damage their homes and businesses, but the destruction from high winds is the same.

Understanding Hail Storms Find out what you need to know about hail storms and why you might need help getting the outcome you truly deserve for a hail insurance claim.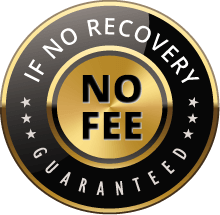 The Voss Law Firm, P.C. represents clients on a local, national and international basis. We proudly serve companies and individuals along the Gulf Coast and around the globe on a contingency fee basis. Our law firm collects nothing unless we recover on our client's behalf.