Don't Just Take Our Word For It - See How Our Clients Are Reviewing Us
The Voss Law Firm, P.C. is a full-service law firm with a focus on commercial/business litigation, business insurance law, insurance litigation, first-party claims litigation, first-party insurance claims handling, and insurance fraud. Read how our satisfied clients have reviewed our staff and attorneys. Our team is committed to providing every client with the highest quality legal representation. To schedule a free consultation, contact The Voss Law Firm, P.C. toll free at 888-614-7730.
Page 5

I should have come to you much sooner.

I just wanted to thank you for helping me with my insurance claim against Allstate Insurance. I do feel that you did all you could to help me. I do appreciate what you did and think that you did your very best. I should have come to you much sooner. Thanks again for all your help.

Vellar Ree Head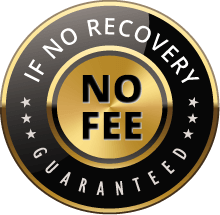 The Voss Law Firm, P.C. represents clients on a local, national and international basis. We proudly serve companies and individuals along the Gulf Coast and around the globe on a contingency fee basis. Our law firm collects nothing unless we recover on our client's behalf.