Unlike any other attorney I have ever met.  He changed my way of thinking.
I would chalk it up to good luck that I witnessed a business presentation last winter from The Voss Law Firm at a real estate litigation meeting. The presenter (Scott Hunziker) had real confidence and masterful stage presence that let me know he doesn't "cower in the corner" or run from a jury like the multitude of timid corporate attorneys I deal with at my Fortune 50 employer. I just made a mental note, because I don't usually sue people. Well, not then anyway.Thomas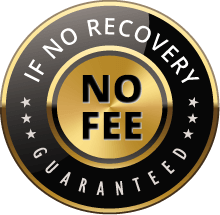 The Voss Law Firm, P.C. represents clients on a local, national and international basis. We proudly serve companies and individuals along the Gulf Coast and around the globe on a contingency fee basis. Our law firm collects nothing unless we recover on our client's behalf.