He Never Promised Things He Could Not Deliver And Was Honest And Informative About The Process.
I just wanted to send a note in gratitude for the job that Attorney Clayton Hardin did for us in mediation in a claim against U.S. Lloyds Insurance. The claim was very old, the damage having occurred a few years back and to be honest I never thought it was going to be able to proceed. I contacted The Voss Law Firm, P.C. to help my family. Due to my wife's insistence I changed insurance companies and type of policies and we were well prepared for 2014 when our house sustained major damage from a storm. I was surprised when Mr. Hardin contacted me early this year to tell me that mediation was scheduled. I was very pleased with the professional and thorough manner in which Mr. Hardin represented us and our interests in the mediation proceedings. In my opinion, he is very young, but very good. He never promised things he could not deliver and was honest and informative about the process. I am very appreciative of the manner in which he handled our case. Please convey our gratitude to him and accept this small accolade on our behalf.Stan and Irma Wilburn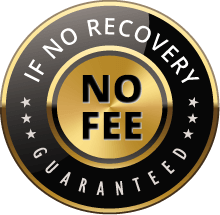 The Voss Law Firm, P.C. represents clients on a local, national and international basis. We proudly serve companies and individuals along the Gulf Coast and around the globe on a contingency fee basis. Our law firm collects nothing unless we recover on our client's behalf.