Our Insurance Claim Bad Faith Legal Blog
The Voss Law Firm, P.C. maintains an award winning blog about legal issues and other developments related to commercial and business insurance litigation, business claims, insurance litigation, first party insurance claims, and bad faith claims. Our experienced litigation attorneys provide a full range of legal services to businesses, property owners and individuals in Texas and around the world.
Page 1

Alert! Storm Season Is Here! Winter Storm Miles. Dallas, Waco, Wichita Falls, OKC, Tulsa, Springfield, Little Rock, Shreveport. Hail, Ice, Wind, Tornadoes. Houston Hail Claims Attorneys.

The Holiday Season and Fire Safety! Tis the Season to be extra mindful regarding fire safety. Every year at the Voss Law Firm, P.C. we see an increase in fire cases during the winter months all over Texas cities, including: Houston, Dallas, Austin, San Antonio, Beaumont, Corpus Christi, El Paso, Lubbock, Odessa, Amarillo, and Abilene.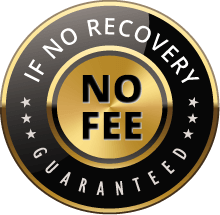 The Voss Law Firm, P.C. represents clients on a local, national and international basis. We proudly serve companies and individuals along the Gulf Coast and around the globe on a contingency fee basis. Our law firm collects nothing unless we recover on our client's behalf.