What is ALE and how do I know if I have it in my insurance policy?
ALE (Alternate or Additional Living Expense), is a type of insurance included within homeowners policies. ALE coverage reimburses the insured for the cost of maintaining a comparable standard of living following a covered loss that exceeds the insured's normal expenses prior to the loss. For example, additional living expense insurance would cover an insured's motel bill while fire damage to the home is being repaired, the home is replaced, or until the insured moves to a permanent residence. ALE coverage is subject to a limit equal to 30 percent of the dwelling limit under forms HO-2, HO-3, and HO-5. For form HO-8, ALE is 10 percent of the dwelling limit. Under the tenants policy (HO-4), ALE is 30 percent of the personal property limit, while under the condominium unit owners policy (HO-6), the limit of ALE is 50 percent of the personal property limit.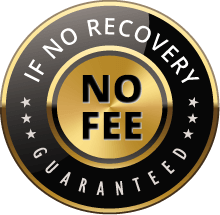 The Voss Law Firm, P.C. represents clients on a local, national and international basis. We proudly serve companies and individuals along the Gulf Coast and around the globe on a contingency fee basis. Our law firm collects nothing unless we recover on our client's behalf.