Belief in Your Case Equals Funding of Your Case
When a fire, earthquake, or other type of damage occurs to your residence or commercial property, you need to know you have someone you can trust and turn to. Watch the Voss Law Firm, an experienced legal firm that handles first party insurance claims, explain in this video how they can help you. Many people feel that they can't afford a lawyer to represent them, which is not true. At the Voss Law Firm, every single case we have – whether commercial or residential – is fronted by our own profits. We don't go to a bank to get a loan and we don't ask you for an upfront payment or a retainer fee. If we believe in your case, we will reach into our pockets, based on our success we have achieved in the past, in order to fund the case for you. The knowledgeable lawyers at the Voss Law Firm have years of experience in handling and negotiating with insurance companies for property damage claims. Call the skilled lawyers at the Voss Law Firm and get the experience and value that you deserve. You can reach our experienced insurance litigation lawyers at (866) 276-6179 to schedule a free legal consultation today. You can also visit our website https://www.vosslawfirm.com/ to read our FREE books and other insightful resources.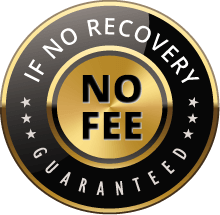 The Voss Law Firm, P.C. represents clients on a local, national and international basis. We proudly serve companies and individuals along the Gulf Coast and around the globe on a contingency fee basis. Our law firm collects nothing unless we recover on our client's behalf.