Entrust Voss Law With Your First Party Insurance Claim
If you have a residential dispute or commercial dispute with your insurance company due to denial of coverage, reduced coverage or delayed claim, then it is in your best interest to watch this video. It details how the Texas insurance claim attorneys at Voss Law Firm can assist you. Voss' skilled insurance litigation lawyers handle first-party insurance claims nationwide. These include residential insurance claims for property owners who have been victims of mudslides, tornados, earthquakes, hurricanes, theft, and vandalism. Voss' attorneys also represent businesses in situations where commercial properties have been damaged in a fire or other natural disaster. Solid representation is critical, as insurance companies frequently try to settle claims for much less than they are worth. Do not waste anymore time; call one of our experienced Texas insurance litigation lawyers for a free legal consultation today at (866) 276-6179. You can also benefit from reading our informative blogs, articles, and frequently asked questions on our website at https://www.vosslawfirm.com/.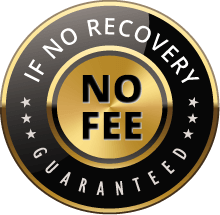 The Voss Law Firm, P.C. represents clients on a local, national and international basis. We proudly serve companies and individuals along the Gulf Coast and around the globe on a contingency fee basis. Our law firm collects nothing unless we recover on our client's behalf.