Experience Matters in Your Texas Insurance Claim
If you have made a claim with your insurance company and the insurance adjuster is delaying your payment or has denied your claim, you need to know your rights. Watch this video as a qualified Texas insurance litigation attorney at the Voss Law Firm explains what you should know about insurance claims. You may have paid expensive premiums to an insurance company for years, and you expect that they will be there for you when you need them the most. However, this is frequently not the case. When you make an insurance claim, the insurance company may try to deny your claim, delay your settlement payment, or low-ball you with an offer. Do not ever assume that the insurance company or adjuster is looking out for you or has your best interests at heart. This is why it is critical to speak with a knowledgeable insurance litigation lawyer to understand your rights under your state's regulations and statutes. For more information about your rights or to appeal a denial, please call the experienced Texas insurance litigation attorneys at the Voss Law Firm. We will review your case and give you our opinion on how we think you should proceed; our consultation is free. Call us today at (866) 276-6179.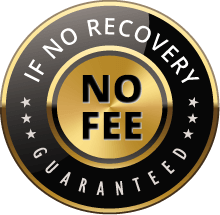 The Voss Law Firm, P.C. represents clients on a local, national and international basis. We proudly serve companies and individuals along the Gulf Coast and around the globe on a contingency fee basis. Our law firm collects nothing unless we recover on our client's behalf.