Strengthen Your Property Damage Claim With Expert Help
If your home sustained damage in a tornado or hurricane, you may assume that making a tornado insurance claim will be simple and that the insurance company will have sympathy for you. This is not the case. Watch this video as a Texas Homeowner Insurance Claim Attorney at The Voss Law Firm explains what is essential in establishing your case. Insurance companies use a variety of tactics to avoid paying commercial and residential property claims and will try to prove the damage was not caused by a tornado, hurricane, or act of God. Fortunately, the insurance litigation lawyers at The Voss Law Firm are work with a team of experts to strengthen your case and are aware of the methods bad faith insurance companies may use to deny your claim or wrongfully delay your payment. At The Voss Law Firm, we have access to these experts and use the highest technology available in our commercial and residential property damage claims. Through our years of experience, we know how to make the jury understand the loss you suffered. Call our experienced and successful Texas property damage lawyers for a free legal consultation today at (866) 276-6179.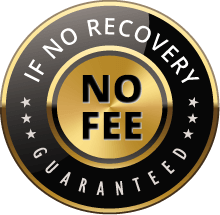 The Voss Law Firm, P.C. represents clients on a local, national and international basis. We proudly serve companies and individuals along the Gulf Coast and around the globe on a contingency fee basis. Our law firm collects nothing unless we recover on our client's behalf.