How does Voss Law handle marine insurance claims?
We routinely combine extensive cargo expertise with innovative forensic techniques and leading-edge technology to help our clients gain an edge throughout the entire marine insurance litigation process. Whether shipments are made by vessel, barge, air, truck, rail, etc., we are prepared to provide a wide-range of litigation services, which include handling marine insurance claims by performing condition surveys, custom reporting, claims adjusting, loss analysis, and subrogation. If you are dealing with a difficult marine insurance claim, or you feel that you have been wrongfully denied, contact the Voss Law Firm immediately.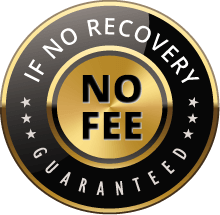 The Voss Law Firm, P.C. represents clients on a local, national and international basis. We proudly serve companies and individuals along the Gulf Coast and around the globe on a contingency fee basis. Our law firm collects nothing unless we recover on our client's behalf.