How Long Will My Property Damage Insurance Claim Case Take?
After you have suffered property damage, whether residential or commercial damage, you may have many questions. Texas property damage lawyers at The Voss Law Firm answer one of the most commonly asked questions in this video: How long will my case take to be resolved? The answer is that a case can range from six months to over a year, depending upon the complexities of the case. Every case and insurance claim is different, as some are simple and others are more complex. Also, cases may be settled before they reach a judge or jury, since approximately 98% of cases are settled outside the courtroom. The reason for this is that there are risks on all sides – risks for you and for the insurance company. Sometimes you will save time and money if you settle outside of court, and other times it is necessary to pursue a legal case in front of a jury. At the Voss Law Firm, we will analyze your case specifics and give you an answer based on our experience. We also promise to aggressively advocate for your property damage claim - whether for your house or business. Call our experienced Texas insurance litigation attorneys for a free legal consultation today at (866) 276-6179.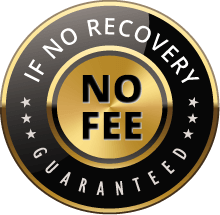 The Voss Law Firm, P.C. represents clients on a local, national and international basis. We proudly serve companies and individuals along the Gulf Coast and around the globe on a contingency fee basis. Our law firm collects nothing unless we recover on our client's behalf.