Settlement vs. Trial – Texas Attorney Explains Difference
Are you contemplating pursuing a legal case and confused about the difference between settlement and trial? Watch this video as a skilled Texas trial attorney at the Voss Law Firm explains more about the settlement process. Approximately 98% of cases settle before they reach a courtroom, but most people are confused about the settlement process and whether or not they will get enough funds to go on with the rest of their lives. It is extremely important to have a qualified attorney on your side who presents you with every settlement offer. At the Voss Law Firm, you are the boss and our lawyers work for you. You are the only one who can determine if you want to approve the settlement. At the end of the case, you will be presented with an accounting of where each dollar of the settlement proceeds will be spent, and what amount will go into your pocket. For honest treatment and representation, please call the Voss Law Firm to discuss your legal matter with our Houston trial lawyers. You can reach us at (866) 276-6179 to schedule a free legal consultation today. You can also read our articles, questions and answers, and other informative resources on our website at https://www.vosslawfirm.com/.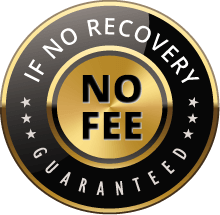 The Voss Law Firm, P.C. represents clients on a local, national and international basis. We proudly serve companies and individuals along the Gulf Coast and around the globe on a contingency fee basis. Our law firm collects nothing unless we recover on our client's behalf.