Texas Heart Goes Past State Lines With World-Class Attorneys
You may have had your roof blown off during a hurricane, or you may have suffered property damage during a mudslide or other natural disaster. Whatever the case may be, you need a world-class attorney on your side to deal with your insurance company. Watch Texas insurance claim attorneys at the Voss Law Firm explain more in this video. World-class attorneys have a great deal of experience and can represent people throughout the United States or even in another country. This describes the insurance litigation lawyers at the Voss Law Firm who also have Texas heart, which speaks to the personal approach we have with every single one of our clients. You may be someone nearby our office in Houston with a roof damage claim, or someone in Nebraska with a contractual claim. Wherever you are located, our attorneys can help represent your commercial or residential insurance claim. If you decide to hire the Voss Law Firm to represent your insurance claim, our world-class attorneys will represent your case aggressively and give you personal attention throughout the entire process. If you have sustained damage to your home or commercial property due to no fault of your own, call our experienced insurance litigation lawyers for a free legal consultation today at (866) 276-6179. You can also email us or contact us through our website at https://www.vosslawfirm.com/.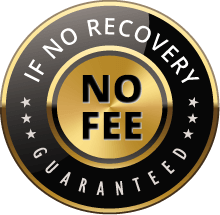 The Voss Law Firm, P.C. represents clients on a local, national and international basis. We proudly serve companies and individuals along the Gulf Coast and around the globe on a contingency fee basis. Our law firm collects nothing unless we recover on our client's behalf.