Texas Trial Lawyer Explains Alternate Remedies for Your Case
https://www.vosslawfirm.com/ Not every case has to go to trial and be presented in front of a judge or jury. Do you know your legal options? Find out about alternate remedies to your case from the skilled Texas trial lawyers at the Voss Law Firm in this video. Arbitration and mediation are two legal terms that people often confuse or misuse, and they are two completely different processes. Mediation is an alternate form of resolution to your case. It is when two parties meet with a neutral mediator who attempts to bring both sides to a mutual resolution; however, if the matter is not settled, the parties are free to resume their initial position from before mediation began. Arbitration involves presenting your case to an arbitrator who will make the final decision. Once this decision is reached, all parties must live with this outcome because it is usually binding. At the Voss Law Firm, our Texas trial attorneys know all the legal options available to you so that you can make an informed decision. Make sure you hire an attorney who will present you with your legal remedies and will answer your questions honestly. You can entrust your case to us. Call the Voss Law Firm at (866) 276-6179 to schedule a free legal consultation. You can also read our articles, questions and answers, and other informative resources on our website at https://www.vosslawfirm.com/.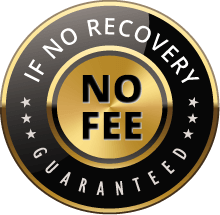 The Voss Law Firm, P.C. represents clients on a local, national and international basis. We proudly serve companies and individuals along the Gulf Coast and around the globe on a contingency fee basis. Our law firm collects nothing unless we recover on our client's behalf.