Uninsured/Underinsured Help Texas Motorists Recover Damages
If you have been involved in and injured in a Texas car accident due to no fault of your own, you should consider pursuing a personal injury case against the negligent driver. A skilled Texas personal injury lawyer can enlighten you about uninsured and underinsured motorist coverage, and can help you recover damages. Reading this article and watching the associated video are great first steps. In Texas, when a car accident occurs because of negligent driving, first party insurance and personal injury law frequently overlap. If another driver is at fault for the accident and does not possess adequate insurance to cover your losses, then that driver has wronged you and should be held liable. Your own insurance policy may have pockets of coverage for underinsured and uninsured motorists; a skilled attorney can investigate your policy to provide you with the maximum compensation available. Turn to a law firm that will fight aggressively for your rights. Call the Voss Law Firm today and speak with a knowledgeable Texas injury lawyer. The attorneys at Voss will not only strive to make sure you are awarded the maximum coverage available, but they will also guide you through the aftermath of your accident. You can reach Voss at (866) 276-6179 or online at https://www.vosslawfirm.com/.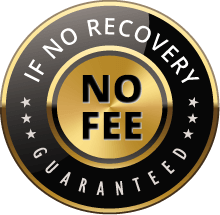 The Voss Law Firm, P.C. represents clients on a local, national and international basis. We proudly serve companies and individuals along the Gulf Coast and around the globe on a contingency fee basis. Our law firm collects nothing unless we recover on our client's behalf.