Voss Law Helps You Get Comfortable for Your Texas Deposition
If you have to give an oral deposition, you are most likely nervous. You may be absolutely terrified to provide sworn testimony and answer the opponent's questions. However, with the right lawyer and preparation, you can become comfortable before your deposition even begins. Find out how in this video, as a skilled Texas trial lawyer at the Voss Law Firm explains. Giving an oral deposition is most likely an unfamiliar process for you. It can be uncomfortable since it focuses on you personally; however, it is one of the most important aspects of the litigation process. This is your time to get your story across to the other side, so it is important to meet with your lawyer prior to your deposition to prepare. A skilled trial attorney should go through a practice round of questions and answers and talk about aspects of your case that your opponent may cross-examine you about. By practicing, you will get more comfortable with the process and be able to convey your message better with fewer nerves. At the Voss Law Firm, our professional and experienced Houston trial lawyers strive to provide confidence and familiarity to our clients so that you can become your most effective advocate in your own case. We will empower you through this deposition process. Call the Voss Law Firm at (866) 276-6179 to schedule a free legal consultation today. You can also read our articles, questions and answers, and other informative resources on our website at https://www.vosslawfirm.com/.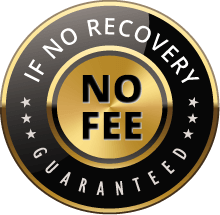 The Voss Law Firm, P.C. represents clients on a local, national and international basis. We proudly serve companies and individuals along the Gulf Coast and around the globe on a contingency fee basis. Our law firm collects nothing unless we recover on our client's behalf.