What Remedies Are Available in 1st Party Insurance Claims?
When you experience a loss or damage to your property, you usually feel violated, scared or overwhelmed after disaster strikes. It is essential that you search for available remedies in first party insurance claims. Watching this video is a great first step to learning more about your rights to recovery. Keep in mind that when you hire a lawyer to represent you in your property damage claim, the lawyer should be able to pursue your case from a variety of angles in order to help you get the most out of your case. The skilled insurance litigation attorneys at the Voss Law Firm will not only seek damages for the loss you incurred, but will also seek penalty damages and interests under the Deceptive Trade Practices Act and your state's insurance code. They will even help you recoup as much of your attorney fees as possible. Their sole goal is to help you receive the best compensation package possible. For more information or to get answers regarding your specific case, please call one of our qualified Houston insurance litigation lawyers for a free legal consultation at (866) 276-6179. You can visit our website https://www.vosslawfirm.com/ to order our FREE book, Disputes With Your Insurance Company – What All Consumers Need to Know.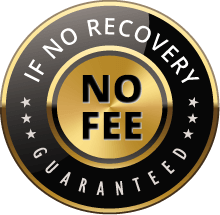 The Voss Law Firm, P.C. represents clients on a local, national and international basis. We proudly serve companies and individuals along the Gulf Coast and around the globe on a contingency fee basis. Our law firm collects nothing unless we recover on our client's behalf.