Choose the Right Attorney for your Property Damage Claim Case
After you have sustained damages to your home or commercial property, you need to find the best lawyer to represent your case. In this video, the Texas property damage lawyers at The Voss Law Firm explain what you should look for when choosing an attorney for your property damage claim case. When dealing with property damage to your house or business due to a tornado, hurricane, wind, hail, flood, or act of God, you need an attorney well-versed in insurance litigation with experience representing first party insurance claims and knows how to fight the tactics used by bad faith insurance companies to deny your claim or wrongfully delay your payment. The skilled homeowner insurance claim attorneys at the Voss Law Firm have experience handling first party insurance claims for homes, condos, businesses, and commercial properties. We are sensitive to what you experienced and are looking forward to helping resolve your claim based on what you truly need. Call our Texas insurance litigation attorneys for a free legal consultation at (866) 276-6179 today.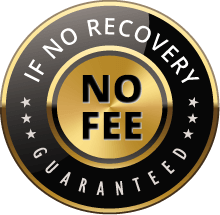 The Voss Law Firm, P.C. represents clients on a local, national and international basis. We proudly serve companies and individuals along the Gulf Coast and around the globe on a contingency fee basis. Our law firm collects nothing unless we recover on our client's behalf.