Understand Your Policyholder Rights in Fire Insurance Claims
Our blog offers hints, tips, and information for policyholders struggling with complicated fire insurance claims or unclear about their rights under the law.
Page 1

Is Compliance With My Insurance Company Important In The Claims Process ? Should I comply with my insurance company regarding the claims process? Hail, wind, fire, flood, tornado, hurricane. Texas, Salado, Ennis, Ft. Worth, Dallas, Houston, Austin, San Antonio, Waco. Commercial Storm Damage Claims. Residential Hail Claims. Tornado Claims. Denied, Delayed, Underpaid Insurance Claims.

Does Your Neighborhood Have Enough Fire Hydrants? Scott Smith watched his home burn to the ground this past weekend in Houston, Texas. Fortunately, nobody in his family was injured. However, prompt the response time of the firefighters was, it did not matter. There were no fire hydrants in Mr. Smith's neighborhood to put out the fire immediately.

What Does My Homeowners Insurance Cover? Yes, you need homeowners insurance, but do you know everything it covers? While it covers a lot, there are some things you have that may be left out of your policy. It is important to be aware of what you have, what is covered, and if you need add ons to your policy.

January 2022- Multifamily Fire Update! Multifamily fires in Texas. Apartment fire. Dallas, Austin, Houston, San Antonio, Lubbock, El Paso, Abilene, Waco, Midland, Odessa, Galveston, Beaumont.

Homeowner Insurance Facts in 2022 Just like health and car insurance, homeowners insurance varies in price depending on where you live. According to the source, the rate of home insurance has increased by 40% in the past 12 years.

The Holiday Season and Fire Safety! Tis the Season to be extra mindful regarding fire safety. Every year at the Voss Law Firm, P.C. we see an increase in fire cases during the winter months all over Texas cities, including: Houston, Dallas, Austin, San Antonio, Beaumont, Corpus Christi, El Paso, Lubbock, Odessa, Amarillo, and Abilene.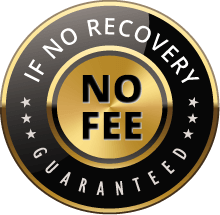 The Voss Law Firm, P.C. represents clients on a local, national and international basis. We proudly serve companies and individuals along the Gulf Coast and around the globe on a contingency fee basis. Our law firm collects nothing unless we recover on our client's behalf.