Find Out More About Hurricane Insurance Claims and Your Rights
Our blog covers important information and tips for policyholders who are filing hurricane insurance claims or are worried about problems with existing claims.
Page 1

Florida Braces For Hurricane Ian Hurricane Ian could very well be one of the most intense hurricanes Florida has seen. As of this morning, Ian had strengthened to an extremely dangerous category 4 hurricane.

Ian Strengthens Into Category 1 Hurricane AccuWeather meteorologists warn that hurricane-force winds and dangerous storm surge could threaten Cuba and Florida this week. Stay up-to-date on the latest news.

Hurricane Fiona Causes Territory-Wide Blackout A grid failure of the already fragile power system sent over a million residents into a blackout state Sunday. Along with Hurricane Fiona, Puerto Rico is facing an island-wide crisis.

Texas Hurricane Insurance Guide If you live in Texas, then you know just how often hurricanes can happen and the damage they cause. It's important to be prepared and make sure you have adequate coverage.

Are You Prepared for Hurricane Season? Texas is no stranger to hurricanes. Thankfully, this year has been pretty benign compared to years in the past. However, it is always good to be prepared and have a plan of action.

Is Your Insurer Acting in Bad Faith? Insurance protects your home, vehicle, business, or health and medical expenses. However, often times insurance companies will try to minimize their payment.

Insurance Denied my Claim - Now What? Insurance claims can be denied for a number of reasons. Our Texas attorneys discuss what to do if you find yourself with a denied claim, and how to appeal the decision.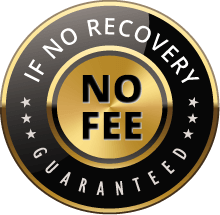 The Voss Law Firm, P.C. represents clients on a local, national and international basis. We proudly serve companies and individuals along the Gulf Coast and around the globe on a contingency fee basis. Our law firm collects nothing unless we recover on our client's behalf.