Find Out More About Hurricane Insurance Claims and Your Rights
Our blog covers important information and tips for policyholders who are filing hurricane insurance claims or are worried about problems with existing claims.
Page 2

Commercial Claims- Things to Remember Commercial Property Storm Damage Claims. Texas Hail claims. Wind Claims. Flood Claims. Houston, Dallas, Austin, San Antonio, Lubbock, Abilene, Amarillo, Pipe Freeze.

A Look Back At The Fierce Weather of 2021 A look back at the extreme weather events of 2021 and insurance property damage claims ( denied, delayed, and underpaid). Texas ( Houston, Dallas, Austin, San Antonio, Beaumont, Amarillo, Lubbock, Abilene,Odessa, Galveston, El Paso, Waco, Orange, Midland)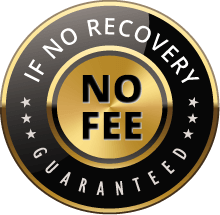 The Voss Law Firm, P.C. represents clients on a local, national and international basis. We proudly serve companies and individuals along the Gulf Coast and around the globe on a contingency fee basis. Our law firm collects nothing unless we recover on our client's behalf.