I do not live close to your office. How do I hire your firm?
There are several ways for you to complete our paperwork and get it back to us: we can fax our forms to you, we can mail our forms to you, we can Federal Express our forms to you and you can return them by Federal Express (we pay), we can drive or fly (commercial airline or charter aircraft) to your location to visit with you, we can pay for a taxi or other land transportation to our office or we can pay to fly you to our office. Let us know if you have another idea of how we can help with transportation for you.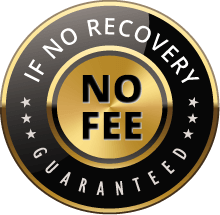 The Voss Law Firm, P.C. represents clients on a local, national and international basis. We proudly serve companies and individuals along the Gulf Coast and around the globe on a contingency fee basis. Our law firm collects nothing unless we recover on our client's behalf.