Legal Information On Denied Delayed and Underpaid Insurance Claims
The Voss Law Firm, P.C. maintains an on-line library of articles to provide legal information to our clients about topics such as commercial/business litigation, business law, insurance litigation, employment litigation, offshore injuries, oil and gas law, personal injury claims, first party insurance claims, and rare coin fraud. Our clients always come first. To learn more, contact The Voss Law Firm, P.C. toll free at 888-614-7730.
Page 1

What Causes Condominium Fires? There are a lot of reasons why condominium fires start, and the cause may become a big question in your insurance claim to recover fire damages.

TX Condo Fire Damage Insurance Claim | Texas Insurance Claim Attorney If you have suffered personal property damages caused by a fire to your condominium unit in Texas, you may need some assistance with insurance claims. Sometimes insurance companies deny coverage for no reason, and you may need an experienced Texas insurance claim lawyer to help you get what you deserve. Contact the skilled attorneys at the Voss Law Firm today regarding your fire insurance questions at 888-614-7730.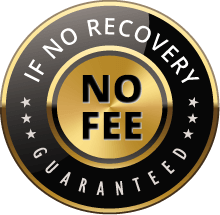 The Voss Law Firm, P.C. represents clients on a local, national and international basis. We proudly serve companies and individuals along the Gulf Coast and around the globe on a contingency fee basis. Our law firm collects nothing unless we recover on our client's behalf.