Answers to Frequently Asked Questions About The Insurance Claim Process
Do you have questions about commercial and business insurance litigation, business claims law, bad faith insurance litigation, industrial insurance claims litigation, condominium insurance claims, church claims, apartment claims, first party bad faith insurance claims, and marine insurance claims? To discuss your case, contact The Voss Law Firm, P.C. toll free at 888-614-7730.
Page 1

What should I do if my business has been damaged by wind?

Like most inclement weather, high winds can cause severe damage to both the structures and internal workings of a business. However, insurance companies make their money by accepting full payment on your premiums and minimizing the amount they pay out for damages.

Companies may try to deny wind damage claims by attesting that the damage existed previously or that another factor within the policyholder's control caused the damage instead. Even if business owners are able to successfully refute these claims, insurance companies use these excuses as a bargaining chip, forcing policyholders to accept a far lower payment rather than nothing at all.

Tips for Getting Adequate Payment After High Winds Damage Your Business

If your commercial property has been damaged by excessive wind, you can protect your claim and your business by completing the following steps:

Gather your policies. Most business owners have multiple insurance policies. Go over each one to determine who should pay for the damage, as well as the limits involved in each policy. If you don't understand a portion of your policy, it is up to your insurer to explain it to you.
Create an inventory. It is up to you to prove the extent of your losses to the insurance company, so the more detailed your records are, the better. Make a list of all damaged possessions and property (including brand names and model numbers if possible) and take pictures or a video recording of each one. You can estimate the cost of each damaged item, but providing a receipt or other proof of purchase is often more effective.
Call your insurance company. It can take a while to get the ball rolling on your claim, so call your insurer as soon as possible to start the process. Be sure to ask them what forms need to be completed, and whether they will be sending a claims adjuster to the business to survey the damage. Avoid giving dollar amounts on items that need to be replaced until you are sure of the extent of the damage.
Go deeper. If an insurance adjuster is coming for an inspection, make sure you are ready for his arrival. If damage if superficial, a list of ruined items and estimated replacement costs may be sufficient. However, if there are extensive losses, you should inspect the building for structural damage and other problems that may not be immediately apparent.

What If My Insurance Company Denies My Storm Damage Claim?

If your claim is denied, you have the right to file a request for another inspection. You can also hire a licensed public adjuster or a contractor to be present for the second inspection for a ready second opinion on the insurance adjuster's findings. If your insurer still refuses to pay, you should consult with an experienced policyholder attorney to find out if there is a valid basis for denying deny your claim.

Business owners rely on the integrity of their commercial properties to bring in clientele. When a building is broken, damaged, or seems to be falling apart, customer confidence may decline—and that is just the effect of superficial damage. To learn how to calculate the full amount of losses to your business due to wind damage, read through a copy of our free book, Commercial Insurance Claims: The Basics.

What can my business do if the insurance company refuses to pay for our losses after a windstorm?

Whether you believe your commercial insurance claim for wind-related losses has been grossly undervalued or unfairly denied, it's time to start taking action to find out why you aren't getting the results you need. Here are three questions to ask yourself:

Is wind damage a covered loss for your business? Some businesses are surprised to find out that damage from high winds simply isn't covered under their commercial insurance policies, and others may find out that the language of their insurance policies with regards to wind damage can be unclear.
Have you submitted the right documentation and evidence? If you haven't accurately, thoroughly, and appropriately presented the losses your business suffered in a windstorm, then you can't expect to maximize your claim.
Have you spoken with an experienced policyholder attorney about your concerns? While there are sometimes legitimate reasons for claims to be outright denied or worth less than expected, there are also times when insurance companies treat commercial policyholders unfairly. If you are unable to get the results you believe you deserve under the coverage you carry, talking to an attorney who has extensive experience with commercial insurance claims can help you understand the next steps.

If you need help with a denied or unvalued claim for your business, don't hesitate to contact our law office at 888-614-7730 for a free and confidential case review. You may also find it helpful to learn more about your policyholder rights by reading through a free copy of our book, Commercial Insurance Claims: The Basics.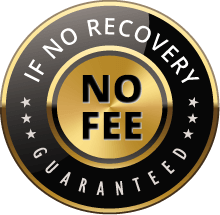 The Voss Law Firm, P.C. represents clients on a local, national and international basis. We proudly serve companies and individuals along the Gulf Coast and around the globe on a contingency fee basis. Our law firm collects nothing unless we recover on our client's behalf.