Don't Just Take Our Word For It - See How Our Clients Are Reviewing Us
The Voss Law Firm, P.C. is a full-service law firm with a focus on commercial/business litigation, business insurance law, insurance litigation, first-party claims litigation, first-party insurance claims handling, and insurance fraud. Read how our satisfied clients have reviewed our staff and attorneys. Our team is committed to providing every client with the highest quality legal representation. To schedule a free consultation, contact The Voss Law Firm, P.C. toll free at 888-614-7730.
Page 4

Well, I was very pleased with your firm.

Well, I was very pleased with your firm. Sean Nobmann and Ivis were very polite, helpful and compassionate to me. I would definitely refer others to the firm. Thank all of you so very much for the help. Take care and bless each and everyone for the top notch legal support. Keep up the great work.

Catherine Turner - Liberty, Texas

You have made it a pleasant experience in a troubled time.

I would like to say that in dealing with your law firm on my legal issues, you have made it a pleasant experience in a troubled time. I had no idea how to go about pursuing this situation and you have been forthcoming with all the information necessary to make sure that I was properly informed and felt comfortable with each step thus far. I have already and will continue to recommend your law firm as it is hard to find individuals that say what they mean and stand behind their word in today's times.

Chris

Unlike any other attorney I have ever met.  He changed my way of thinking.

I would chalk it up to good luck that I witnessed a business presentation last winter from The Voss Law Firm at a real estate litigation meeting. The presenter (Scott Hunziker) had real confidence and masterful stage presence that let me know he doesn't "cower in the corner" or run from a jury like the multitude of timid corporate attorneys I deal with at my Fortune 50 employer. I just made a mental note, because I don't usually sue people. Well, not then anyway.

Thomas

Absolute integrity and client commitment!

Absolute integrity and client commitment! The attorneys at The Voss Law Firm, P.C. are true professionals. Not only were they professional, but I knew that they genuinely cared about my situation and the unusual complexities of my case. The attorneys were always prepared in Court, and were able to win the majority of the points in the case. I would recommend The Voss Law Firm, P.C. to anyone that is facing any type of legal case involving complex issues. Mr. Voss, and his staff, gave me peace of mind and was always looking out for my best interests.

Jim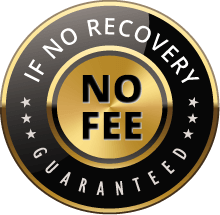 The Voss Law Firm, P.C. represents clients on a local, national and international basis. We proudly serve companies and individuals along the Gulf Coast and around the globe on a contingency fee basis. Our law firm collects nothing unless we recover on our client's behalf.