Learn More About Tornado Insurance Claims and Your Policyholder Rights
Do you have questions about a tornado insurance claim? Learn more today about your rights today by browsing the information, hints, and tips in our blog.
Page 1

Storm Season is Here! Who's Got Your Back? Texas Tornado Damage, Hail Storms, Wind Storms, Large Hail, Bell County, Ennis, Insurance Claim Attorneys, Policyholder Attorneys, Bad Faith, Overturned 18 wheelers on the highway.

Commercial Claims- Things to Remember Commercial Property Storm Damage Claims. Texas Hail claims. Wind Claims. Flood Claims. Houston, Dallas, Austin, San Antonio, Lubbock, Abilene, Amarillo, Pipe Freeze.

Alert! Storm Season Is Here! Winter Storm Miles. Dallas, Waco, Wichita Falls, OKC, Tulsa, Springfield, Little Rock, Shreveport. Hail, Ice, Wind, Tornadoes. Houston Hail Claims Attorneys.

What Does My Homeowners Insurance Cover? Yes, you need homeowners insurance, but do you know everything it covers? While it covers a lot, there are some things you have that may be left out of your policy. It is important to be aware of what you have, what is covered, and if you need add ons to your policy.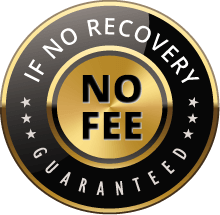 The Voss Law Firm, P.C. represents clients on a local, national and international basis. We proudly serve companies and individuals along the Gulf Coast and around the globe on a contingency fee basis. Our law firm collects nothing unless we recover on our client's behalf.