Answers to Frequently Asked Questions About The Insurance Claim Process
Do you have questions about commercial and business insurance litigation, business claims law, bad faith insurance litigation, industrial insurance claims litigation, condominium insurance claims, church claims, apartment claims, first party bad faith insurance claims, and marine insurance claims? To discuss your case, contact The Voss Law Firm, P.C. toll free at 888-614-7730.
Page 2

I am being sued for damages for a contract breach. Are there any defenses that could help me get out of this adverse contract?

There are many different breach of contract defenses that may be applied in your case and be argued in court. Some of these defenses include fraud, pressure to sign, blackmail, duress, impossibility of performance, lack of capacity to enter a contract, errors in the contract, agency, statute of limitations have expired, or if the contract is one-sided. Additionally, if the other party has expressed that he or she doesn't intend to fulfill his or her contract obligations or if he or she caused a material breach of contract first, then the contract should be voided.

It is best to talk with a skilled Houston business lawyer and have him review your contract to look for any possible defenses that can be used to win your case or get it dismissed. Once an experienced contract attorney reviews your business contract, he will be able to determine if the contract is unlawful. If the contract is unlawful, if you were forced into signing the contract, or any other of the above defenses applies, a lawyer can fight for your breach of contract lawsuit.

A lawyer can look at your case, find the right defenses and loopholes, and use those to prove in court that the breach of contract lawsuit should be dismissed.

For help with your specific case, contact an experienced Texas business litigation lawyer from the Voss Law Firm today at (866) 276-6179 and receive a free consultation and a free copy of attorney Bill Voss's book, Business Disputes – Critical Information for All Business Owners.


Do I need business interruption insurance?

Business interruption insurance can be as vital to your survival as a business as fire insurance. Most people would never consider opening a business without buying insurance to cover damage due to fire or windstorms. But too many small businessowners fail to think about how they would manage if a fire or other disaster damaged their business premises so that they were temporarily unusable. Business interruption coverage is not sold separately. It is added to a property insurance policy or included in a package policy.

A business that has to close down completely while the premises are being repaired may lose out to competitors. A quick resumption of business after a disaster is essential.

1. Business interruption insurance compensates you for lost income if your company has to vacate the premises due to disaster-related damage that is covered under your property insurance policy, such as a fire. Business interruption insurance covers the profits you would have earned, based on your financial records, had the disaster not occurred. The policy also covers operating expenses, like electricity, that continue even though business activities have come to a temporary halt.

2. Make sure the policy limits are sufficient to cover your company for more than a few days. After a major disaster, it can take more time than many people anticipate to get the business back on track. There is generally a 48-hour waiting period before business interruption coverage kicks in.

3. The price of the policy is related to the risk of a fire or other disaster damaging your premises. All other things being equal, the price would probably be higher for a restaurant than a real estate agency, for example, because of the greater risk of fire. Also, a real estate agency can more easily operate out of another location.

What are examples of commercial litigation topics?

Below are examples of business disputes which may require commercial litigation:

∙ Partnership and shareholder disputes
∙ Government contract disputes
∙ International trade issues and anti trust matters
∙ Consumer fraud and consumer protection issues
∙ Securities litigation
∙Unfair competition
∙ Interference with contract or business relationships
∙ Intellectual property

How much does it cost to hire an experienced commercial litigation attorney such as Bill Voss and The Voss Law Firm?

The cost of commercial litigation can vary greatly and depends on the complexity of the dispute, the willingness of the parties to negotiate, and the type of fee agreement you establish with your attorney.

Commercial litigation attorneys usually bill clients in one of two ways: hourly, or on a contingency basis. In an hourly arrangement, you can expect to pay at least $250/hour, and possibly up to $500 per hour; your case may require 20 hours or 200 hours. For example, if your lawyer charges $250/hour and your case goes through to trial, it may cost you $60k-$80k. In a contingency arrangement, you only pay your lawyer if you win. The lawyer gets an agreed-upon percentage, which in most cases is at least 1/3 of what is recovered (either in court or in a settlement). For example, if you think your case is worth $600k, your attorney would get $200k. You also may have to pay fees for experts, court filings, court reporters, and other costs. Remember, the costs in lawsuit vary depending on the facts of your case and the law firm you hire.

The Voss Law Firm handles all Commercial Litigation cases on a contingency-fee based arrangement. The percentage depends on the complexity of the case. Contact the experienced commercial litigation attorney Bill Voss for a free confidential consultation to discuss a fee arrangement and your case.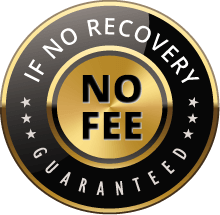 The Voss Law Firm, P.C. represents clients on a local, national and international basis. We proudly serve companies and individuals along the Gulf Coast and around the globe on a contingency fee basis. Our law firm collects nothing unless we recover on our client's behalf.