Answers to Frequently Asked Questions About The Insurance Claim Process
Do you have questions about commercial and business insurance litigation, business claims law, bad faith insurance litigation, industrial insurance claims litigation, condominium insurance claims, church claims, apartment claims, first party bad faith insurance claims, and marine insurance claims? To discuss your case, contact The Voss Law Firm, P.C. toll free at 888-614-7730.
Page 1

When is the right time to contact a policyholder attorney for help with a commercial claim for hurricane damage?

Clients contact our policyholder attorneys at a number of different stages in the commercial claims process, but clients most commonly decide to contact us:

Immediately after the storm passes. In the immediate aftermath of a storm, our legal team can help you mitigate risks and losses, document and assess damage, and create a plan for recovery.
After a claim has been denied. Commercial claim denials aren't always the last word, and in many cases, denials can be fought with the help of a policyholder attorney.
When repairs are needed, but just aren't in the budget. Many business owners don't realize that they're in over their heads until repairs become urgent and the money just isn't there. If you are having trouble getting temporary and urgent repairs in place, an attorney may be able to help you speed up the process and explore additional avenues for compensation.
When they run into delays or complications. Although claiming damages under the policies you pay for should be simple, the process is sometimes frustrating and fraught with problems. If you are running into problems with the insurance company, then it's smart to get a legal ally on your side.

Ultimately, the right time to seek legal help is when you realize that you need help to get the most out of your commercial coverage. Although contacting an attorney sooner rather than later can save you from a number of common traps and mistakes, our team is ready to step in and help you take control no matter where you are in the claims process.

To learn more about effectively negotiating insurance claims for damage to your business, request your free copy of our book, Commercial Insurance Claims: The Basics, or connect with our policyholder attorneys on Facebook for regular news, tips, and updates tailored to you.

Is there any way to speed up the process of a commercial insurance claim for property damage?

Sometimes you're able to settle a commercial claim with minimal delay, and other times, it may seem like you've been waiting an eternity for the compensation you need to help your business recover from a storm, fire, or other negative event. Delays and slow-downs can be caused by a number of factors, but no matter what the cause, a policyholder attorney can help smooth problems and get the process moving again.

If you are running into delays with your commercial insurance provider, an attorney can help speed up the claims process by:

Making sure you're fully prepared. Many delays in commercial property damage claims stem from a lack of key documentation and organization. A policyholder attorney can ensure that all of your bases are covered so you can move forward confidently.
Helping the process move forward efficiently and effectively. Our legal team has experience representing businesses of all types and sizes, and we can quickly identify problems that may be causing delays and help you bring your claim to a prompt and satisfactory resolution.
Protecting your rights as a policyholder. Insurance companies may seem friendly, but they are ultimately out to protect their own bottom lines. With an experienced legal representative at your side, you can be confident that your rights are protected and that you are being treated fairly by the insurance company for your business.

Did you find this information helpful? Find the answer to many more common questions about policyholder claims by browsing our other Frequently Asked Questions, or connect with our legal team on Facebook.

How can my company plan ahead to limit the impact of potential wind, hail, and storm damage?

Every year, severe spring storms weave a path of damage across the nation, and business owners are sometimes caught unaware and unprepared. In the aftermath of a serious storm, day-to-day operations can grind to a halt, and the lost time, money, and business can set your company back for years to come. While storms, hurricanes, and tornadoes aren't always predictable, your business' storm-season routine should be. Here are just a few actions you can take now to limit the impact of expensive storm damage:

Have an emergency preparedness plan in place for your company, including safety training for each location and prominently placed signs instructing employees on emergency procedures.
Regular roof inspection and maintenance can go a long way toward limiting damage. Roof damage is common in heavy rain, hail, and high winds, but a simple routine of inspection and maintenance can nail down potential problems before a storm causes major damage.
Make regular grounds and building inspection a part of your company's springtime routine, checking windows, doors, external vents and pipes, eaves, siding, and outbuildings. Time and weather take a toll on the exterior of your buildings, and minor issues like a loose piece of siding or weak beam can quickly turn into an emergency in severe weather.
Make sure trees are healthy, well-maintained, and free of dead branches that could cause damage in a storm. Fallen trees and branches are responsible for serious damage to buildings and vehicles, and there is also the risk of trees bringing down power lines. Seasonal maintenance of trees can go a long way toward preventing this type of damage.
Take the time to review your company's insurance coverage for storm damage each year. You can save a lot of time and money if you make sure that you understand the current terms of your commercial insurance policy, how to assess damage, and how to file a claim for storm damage.

Did you find this article helpful? For more news, tips, and information about storm damage and commercial insurance claims, connect with our team on Facebook or YouTube today.

How much will my apartment owner's insurance cost?

Owning and operating an apartment complex (or complexes) comes with a wide number of risks: Your building could incur damage, someone could become injured on your property, or your business could be interrupted for an extended period of time.

Having the right amount of coverage is vital to your success. Having too much coverage can cost you money and hurt your bottom line. And not having enough coverage could destroy your business in a loss event.

How should you and your insurance company determine the cost of your insurance policy? Look at for major factors:

The value of your property
The value of your business operations
Your business and property's loss performance in the past
Your opportunity for future losses as calculated by an underwriter

Some of the factors listed above can change over time, so it is key to review your coverage over time and make changes when necessary. For example, you may need more coverage if you improve your property, make renovations, or expand your business. You may need less coverage if the state of your property declines or if you make improvements to your property that will protect against storm damage or vandalism. In many states, your insurance premium may go up if you file high numbers of claims.

It is also imperative to get the correct types of coverage for your apartments and rental business. For example, you may wish to purchase flood insurance, business crime insurance, business interruption insurance, or general liability insurance. All of these policies can help protect you, but they also affect how expensive your insurance bills are.

Do you want to learn more about apartment owner's insurance coverage and claims? Follow Voss Law Firm on Facebook to keep up-to-date on the latest insurance news and current events.

Who is responsible for my new construction defect? Who will pay for the damages?

Homeowners' insurance policies usually do not cover new construction defects. To find out specifically whether your insurance policy covers some or all new construction defects, it is vital that you read your contract with the insurance company carefully and that you understand state and federal law.

Did your construction defect cause property damage?

To file an insurance claim, your defect must have resulted in actual damage to the property. For example, a house constructed on a bad grade may be damaged by a mudslide, while a house with poorly installed windows might cause structural water damage.

Is the defect termed an "occurrence?"

Many insurance companies argue that new construction defects aren't covered under liability insurance because they aren't technically accidents, meaning the damage was not caused by a severe storm, a burst pipe, or a burglary, for example.

Is your home under a builder's warranty?

Perhaps your best chance at repairing damage from a new construction defect is looking at your builder's warranty – most policies are one-year, two-year, and ten-year terms. If you have maintained your home as described in the warranty, and if you discover issues with your home's construction, the builders may be responsible for all repairs.

You may need a new construction defect attorney.

If you believe that your new construction defect damage should be covered by your insurance policy, or if you believe that your home is covered by a builder's warranty, you may wish to speak with a skilled construction defect attorney about your case. Fixing property damage stemming from a construction defect can be prohibitively expensive.

Do insurance companies consider flooding an "act of God"?

The legal definition of an "act of God," according to insurance companies, is "an event that directly and exclusively results from the occurrence of natural causes that could not have been prevented by the exercise of foresight or caution." With that in mind, do insurance companies consider a flood to be an act of God?

Whether or not a flood is considered an act of God depends heavily on the circumstances, such as:

How an act of God is specifically defined in your insurance policy
Whether flooding is specifically discussed in your insurance policy
Whether the area covered by your insurance has a history of flooding or is in a danger zone for flooding
Whether the flooding on your property could be prevented or prepared for

In many cases, flooding is not covered by your general property insurance unless you live in certain states or areas. You should be sure to do research before buying property insurance and before buying a flood insurance policy separately. You should also read all of your insurance policies over carefully.

If you have had a flood-related insurance claim denied, it is vital that you understand exactly why it was denied and whether it was denied for a valid reason. If you believe that your insurance company did not process your claim correctly or that it acted in bad faith, you may wish to speak with a Dallas insurance claim attorney. At the Voss Law Firm, we are committed to helping businesses and families make certain that insurance companies honor their contracts. To learn more about our legal services or to schedule an appointment, call today: 888-614-7730.

Can I prepare my business interruption claim by myself?

Technically, you can certainly prepare and submit your business interruption claim by yourself and without assistance. The real question is: should you prepare your claim without help? And at what cost does preparing your claim by yourself come?

First of all, it is important to understand that your business interruption claim is partially based on projections and estimates. If you don't correctly calculate your claim and thoroughly factor in all of your losses, you could lose out on money that you need and deserve. While you might save money by not using a lawyer, you may miss out on much larger amounts by going it alone.

Secondly, you should know that most business interruption claims are negotiated. If you do not have a thorough knowledge of how business interruption claims work, how to produce evidence of your losses, and how to negotiate with the insurance company successfully, you may lose out on money or have your claim denied altogether. Business insurance claim attorneys and the insurance companies are very familiar with the process and the common issues related to business interruption claims. You are not.

Finally, if your business claim is not handled correctly, a commercial insurance claim lawyer can help you navigate the case in court and find a swift and fair resolution.

At the Voss Law Firm, we offer free, private consultations to business owners who have questions or concerns about insurance claims and business interruption claims. If you believe that you may need an attorney or that your insurance company is not handling your claim properly, call us today for assistance at 888-614-7730.

How do I know how much commercial insurance to purchase? I want to have enough, but I don't want to spend too much money either.

We never know when the unexpected is going to happen, but insurance is there to (hopefully) give us some sort of safety net. With all of the perils and risks that businesses are exposed to, it's natural to be nervous about purchasing insurance for your company. You can never know if something bad is ever going to happen, but you need to be ready for it.

The first thing you'll want to do is find an insurance agent you really trust. You don't need to call any random big insurance company and accept the first person that answers the phone. Do your homework and research various local agents to find ones that have a good reputation and experience working with business owners. Speak with business owners that you know in the area and ask them who their insurance agent is and if they're happy with their insurance. You can even ask them about the types of coverage they have because some of it may be applicable to your business.

You'll need property insurance and general liability insurance, but one piece of coverage some people fail to remember is business interruption insurance. If your business is damaged and you are unable to open to make money, business interruption coverage can help you with that. Remember, even if your building isn't ready for business, you may still need to pay salaries, rent and other bills. Business interruption helps you afford that.

Insurance is not a one-size-fits-all type of thing for every business. So make sure that you are honest with your insurance agent and you give them all of the information they need to create a good policy.

Are you a business owner who is dealing with a denied commercial claim? The Voss Law Firm focuses on commercial insurance claims management and can help you fight against the insurance company. Call us today for a free consultation at 888-614-7730.

What is the best way to get my commercial insurance claim paid after it has been underpaid or denied by my insurance company?

Insurance companies often deny or underpay legitimate commercial claims in an attempt to save as much money as possible. Common excuses are when they tell you that your specific damage is not covered, or to "read your policy more carefully"–but these are usually tactics to get you not to press forward with your claim hoping you will buy what they are telling you and go away - well, don't even think about if you know your claim is valid.

The Voss Law Firm, P.C. has helped countless commercial property owners recover business losses resulting from covered losses all over the country, including Texas, New Jersey, Georgia, Mississippi, Illinois, California and more.

These insurance claims include those that flow from:

Buildings. restaurants, bookstores, coffee houses, shops, movie theaters, sports complexes, entertainment venues, strip centers, malls, hotels – all are covered under a commercial insurance policy.

Office spaces. If you own or rent a business space, we can help you recoup your professional losses.
Lost property. Many small business owners take their work home with them. If part of your home has a designated office space, you may be able to claim professional losses.
Company vehicles. If your delivery van, bus, or other commercial vehicle was lost in the storm, you may be eligible for compensation.
Loss of business income. Some commercial insurance policies include a clause to cover temporary loss of income due to the ruin of a workplace.

The loss of your business can leave you unable to provide for your family in the wake of a natural disaster. Insurers are not above deceiving their customers to avoid paying out, and may delay, deny, or apply exclusions and limits to your benefits which seriously cut the amount of your claim.

We've fought these battles before—and won.

How does this apply to your claim? Hurricane Sandy has created thousands of claims that are being denied because flood damage was not covered in the victims' policies. But victims are able to recover their benefits by filing a mass suit against the insurance companies, largely because there is no expectation of flood risk at the time they purchased their policies.

If you have an active policy and your business was damaged, our law firm can help. Call The Voss Law Firm, P.C. today for a free no obligation consultation at (866) 276-6179 to get started. Your consultation is FREE, and we charge you nothing unless we win your case.

How can business owners protect their commercial properties in future storms?

After Hurricane Sandy, scientists predicted that America would experience more frequent intense storms in the future. Because of this news, it is a good time for you to think about protecting your business from future weather-related events.

Hurricane Sandy caught many commercial property owners and homeowners by surprise. In Sandy's wake, we've heard stories of businesses that were well prepared for the storm and that were able to resume operations quickly. We've also heard sad stories of businesses that weren't prepared—not ready for the sometimes extensive property damages, unprepared for the interruption from shippers who couldn't bring in supplies or deliver orders, not ready for the difficulty employees and customers experienced simply getting to the building, and not ready to discover exactly what coverage they'd purchased with their insurance plans.

What Superstorm Sandy did teach many homeowners and business owners alike is that insurance coverage is vital. By making smart decisions about insurance coverage and having adequate commercial insurance coverage, you can help protect your company from risks in future storms.

There is no time to waste. You should begin by reviewing your insurance policy to determine if you have enough coverage for storm-related property damages under your first-party property-damage policy. In addition, as a business owner, you are advised to confirm that you have business interruption coverage or contingent business-interruption coverage that would provide protection from losses.

If you would like help determining exactly what your policy does—and does not—cover and ascertaining what types and amounts of coverage would protect your business in the case of business interruption loss, call an experienced insurance claim litigation attorney. The Voss Law Firm can help you understand your policy and we can also help you make sure you receive your full benefits when submitting a commercial insurance claim. Call us today at 888-614-7730 for a free consultation.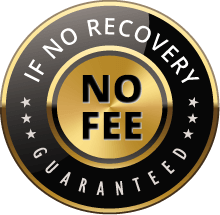 The Voss Law Firm, P.C. represents clients on a local, national and international basis. We proudly serve companies and individuals along the Gulf Coast and around the globe on a contingency fee basis. Our law firm collects nothing unless we recover on our client's behalf.