Answers to Frequently Asked Questions About The Insurance Claim Process
Do you have questions about commercial and business insurance litigation, business claims law, bad faith insurance litigation, industrial insurance claims litigation, condominium insurance claims, church claims, apartment claims, first party bad faith insurance claims, and marine insurance claims? To discuss your case, contact The Voss Law Firm, P.C. toll free at 888-614-7730.
Page 1

What are some steps you can take to ensure that you and your family are safe when you return to your home after an evacuation order in a wildfire situation?

Here are several tips you can follow to ensure the safety of you and your family after returning from a wildfire evacuation order.

In most states, permission to return to your home is give by local fire or law enforcement officials. Once they've deemed the affected areas safe and clear of any hazards, such as downed power lines, and home, brush, and other fires have been extinguished, you should receive the all clear to return home.
When you approach your home it is best to prepare for any unexpected hazards. Wear boots, pants, and a long-sleeved shirt to help prevent injury. Due to the presence of smoke and ash a face mask is also recommended. Proceed with caution around: charred trees and down power poles (live power lines may be on ground), spot fires and smoldering debris, live embers, ash pits.
Conduct an outside inspection of your home:

Check for the smell of gas. If present leave the house and turn off the supply at the tank or outside valve. Open doors and windows and contact utility provider.
Check for electrical power. If on temporarily shut it off until you've completed the inspection.
Check roofs, and floors for structural stability.
Inspect roof and attic space for sparks or embers as they can enter through attic vents if not properly screened.
Ensure that your rain gutters, roof, porch and other structures on your property are clear of any smoldering debris.

Heavy smoke, extreme heat, and nearby flames can impact your home's air quality. Unless you insurance company claims adjuster has had the appropriate training to conduct quality testing, they are not able to tell whether your home contains harmful particulates or hydrocarbons. Qualified health and environmental safety experts can help you determine if your home is safe, habitable and toxin free.
Proceed with cautions inside your home as your sift through debris or ruble:

Continue wearing face mask, to avoid breathing in smoke or ash.
Restore service to water, power, natural gas etc by contacting utility providers.
Check for embers and smoke in attic and crawl space, and continue to monitor in the coming days.
Beware of animals that may have taken refuge in your home, garage or surrounding structures.

Dealing with your Insurance Provider

Maintain all correspondence with your insurance provider.
Do not start cleaning, and disposing of any damaged items until you have contacted your insurance company.
Get advice from your insurance provider on securing your home whether it be covering broken windows, doors, etc.

The Voss Law Firm remains committed to providing exceptional legal help to those that find themselves cast aside by Insurance companies in their time of need. Contact us today and find out how we can help hold your Insurance Company accountable. Call 1-888-614-7730 today.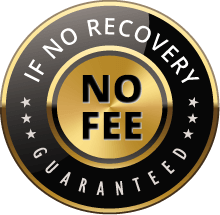 The Voss Law Firm, P.C. represents clients on a local, national and international basis. We proudly serve companies and individuals along the Gulf Coast and around the globe on a contingency fee basis. Our law firm collects nothing unless we recover on our client's behalf.