Frequently Asked Questions About Fire Insurance Claims
In our FAQ, get the answers to common questions about fire insurance claims, fire losses, and your policyholder rights from our experienced attorneys.
Page 1

Does my business insurance cover damage caused by fire?

The bad news is that fires in commercial buildings can be devastating, and even small fires can create issues with smoke, heat, and water damage that make a business close its doors while repairs are underway. The good news, however, is that the majority of commercial insurance policies do cover "peril by fire." If your commercial property was damaged by a structural fire, it is likely that you can file a fire insurance claim with your insurance company to recover the costs of repair and rebuilding.

However, you do need to be aware that all commercial insurance policies are different, and what's covered in one policy may not be covered in another. Your specific policy should outline what kinds of fire damage are covered, and you need to be aware of—and prepared for—the exceptions.

For an obvious example of a common exception, you generally cannot collect insurance payments if you start the fire that destroys your property. However, not all exceptions to commercial fire policies are so obvious. In a more subtle example, a fire that is caused by an electrical issue may be covered by your plan, while a fire that is caused by a wildfire may not be covered if it is considered an "Act of God." There can also be difficulties with fire insurance coverage if your commercial property has been affected by a fire at a neighboring property, but did not suffer a fire directly.

Again, the best way to understand your commercial fire coverage is to read your policy carefully. It is the single best way to know what your business insurance policy covers. In fact, it's a good practice for business and property owners to regularly read over and make sure they understand their policies, including when they initially buy the policies and when any changes are made to the coverage. To help you make sure that you truly understand the limitations in your fire insurance policy, you may even want to look over the terms with the assistance of a knowledgeable attorney.

If your commercial building has been affected by fire, there are a number of steps that you can take to ensure that your insurance claim is handled correctly and quickly. A commercial insurance claim attorney may be able to assist you. To speak with one of our attorneys today about your commercial fire insurance claim, call the Voss Law Firm at 1-888-614-7730.

How can I keep the insurance company from undervaluing my claim for fire losses?

When a fire damages a building you own, the potential for financial loss is great. With so much money on the line, you cannot afford to sit and wait for the insurance company to evaluate your claim and then potentially undervalue or completely deny it. Luckily, when you go through all the right steps and know your rights, things seem to get done a lot more efficiently. You also increase your chances of receiving the full value of your claim.

The terms of every insurance policy are a little different, but there are some general ways to avoid potential problems. If you're worried about a fire insurance claim being undervalued, here are some things you can do to make sure that you're getting the insurance reimbursement you expect:

Account for all damages related to the fire. The number-one mistake policyholders make in fire insurance claims is failing to account for all the damage done. This includes obvious structural damage and smoke damage, but don't forget about personal possessions, HVAC systems, electronics, exteriors, and deeper "hidden" damages. You may want to consult with a professional of your own choosing to thoroughly assess the full effect the fire had on your property. Anything you miss can add up to a lot when it's time to make repairs.
Do what you can to avoid further losses. Although you may need to wait until the insurance company has had a chance to look at the damage, you should make any temporary repairs that are needed to keep prevent further losses while your claim is settled. This might include temporary measures that protect your property from water, weather, vandals, and burglars. Talk to your insurance company if you aren't sure what emergency repairs should be done or when to start.
Keep home upgrades in mind. Little differences in countertops, appliances, or other upgraded items in the home can significantly impact the costs of replacement or repair, so make sure your insurance company knows the details. If you don't make a note of upgraded items, the insurance company is likely to only pay for the repair or replacement of the most basic material or item.
Save all your receipts. Save your receipts for everything, including temporary repairs and relocation costs if you are displaced. Keep all your receipts together—you'll thank yourself if questions come up later.
Keep all communication from the insurance company. Write down your claim number and keep records of any letters, emails, phone calls, or other communication from the insurance company. This can help you remember what the insurance company said about your claim weeks or months ago, and it can be very helpful if you have concerns about the value of your claim, your fire insurance coverage, or other issues.
Assert your policyholder rights if your claim is unfairly minimized. Sadly, insurance companies sometimes unfairly underpay property damage claims. If you believe that your claim has been underpaid, despite taking all the right steps, you should know that you may still be able to fight for the full value of your claim. Learn more about your rights as a policyholder, and consider speaking with an attorney who is experienced with policyholder claims.

Getting Help With Denied, Delayed, or Underpaid Fire Insurance Claims

For complicated insurance claims or disputes, don't be afraid to reach out to the Voss Law Firm. When you work with our experienced attorneys, you can rest assured that we have your best interests in mind from the very beginning. We can usually be on site within 24 hours of your call to determine the cause of loss, evaluate the scope of damage, and properly document any necessary evidence. We can help you estimate replacement and repair costs and prepare a time schedule for getting things up and running again. If you are a commercial property owner, we can also help you focus on brand protection, business restoration, and how to maximize business recovery from day one.

By doing all of this, we help you get back on track while also building your case and preparing for a lawsuit if your insurance carrier tries to unfairly delay payment or deny your claim. Having an experienced lawyer on your side ensures that you have all of your bases covered and helps you minimize the financial impact of a fire.

Are you dealing with the complicated aftermath of a recent home or business fire? To make sure your claim is handled fairly, you can contact the Voss Law Firm today. Call us at 1-888-614-7730 for a free case evaluation, or take advantage of the Live Chat on this page.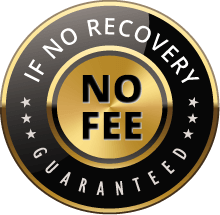 The Voss Law Firm, P.C. represents clients on a local, national and international basis. We proudly serve companies and individuals along the Gulf Coast and around the globe on a contingency fee basis. Our law firm collects nothing unless we recover on our client's behalf.