Answers to Frequently Asked Questions About The Insurance Claim Process
Do you have questions about commercial and business insurance litigation, business claims law, bad faith insurance litigation, industrial insurance claims litigation, condominium insurance claims, church claims, apartment claims, first party bad faith insurance claims, and marine insurance claims? To discuss your case, contact The Voss Law Firm, P.C. toll free at 888-614-7730.
Page 1

How can my business maximize a hail insurance claim?

Insurers across Texas have declared a "war on hail," hoping to minimize the amount paid for hail losses across the state. But what is your business supposed to do if you experience legitimate hail damage that is covered under the policies you pay for? To maximize your commercial hail claim, you'll need to be proactive from the beginning, which might mean:

Understanding your policy. Hail damage on commercial properties is often covered under a separate policy, and it's important to understand exactly how hail losses are covered and what steps you'll need to follow.
Reporting hail damage promptly. You may not have to file a claim right away, but you should notify your insurer of storm damage in the first day or two to avoid wrecking your claim.
Getting an independent assessment. Although the insurance company may send personnel out for estimates and assessments, you will want to make sure that all damages are thoroughly assessed and recorded—so it can pay to get an independent assessment of your hail losses.
Working with an attorney if you run into delays, denials, and undervalued claims. Especially after large-scale loss events, it can be difficult to get what your business needs out of a hail claim. If you run into trouble, speaking with an experienced policyholder attorney could help you maximize your claim and fight for your policyholder rights.

Did you find this information helpful? Find the answers to many more common questions about commercial policyholder claims by browsing our other Frequently Asked Questions.

When is an insurance company acting in "bad faith" during the handling a commercial hail insurance claim?

Claims for hail damage cost insurance companies millions of dollars every year. Although this kind of damage is a fairly routine loss for businesses and commercial properties across the nation, it has also become a routine practice for some insurance companies to attempt to severely limit the losses that may be recovered for hailstorms. However, insurance companies shouldn't be able to get away with these kinds of tactics, especially when the financial future of a business is on the line.

What Does "Bad Faith" Mean in a Commercial Property Damage Claim?

An insurance company that acts in "bad faith" is using unfair tactics to avoid paying reasonable claims. The most common ways that insurance companies engage in bad-faith tactics for hail-related commercial property claims include:

Denying legitimate hail claims. Although a claim for hail losses may be covered under a company's existing policies, some insurance companies will initially deny claims in hopes of avoiding a large payment.
Delaying payment of hail claims. Insurance companies have a duty to investigate and resolve claims promptly, but they sometimes choose to leave businesses waiting.
Making lowball offers and underpaying hail claims. Insurance companies will take advantage of commercial policyholders who don't understand what their hail claims are worth or can be pressured into accepting less.

However, commercial policyholders can take control when they are being treated unfairly, and they can take action to get a fair outcome for their hail losses under the insurance coverage their businesses pay for each year.

Why Are Commercial Hail Claims So Vulnerable to Bad Faith Insurance Tactics?

While a single hail event may not be a huge financial drain on a single commercial policyholder, hailstorms often affect entire regions. The cumulative costs of the many insurance claims filed for hail losses that span large regions or are frequently affected by storms can represent a huge profit loss for insurance companies. This makes delaying, denying, and underpaying hail claims very beneficial to the insurance company's bottom line.

Additionally, insurance companies sometimes count on commercial policyholders' unwillingness to argue over claims or go through the trouble of litigation. In this way, they are able pressure businesses into settling for less or giving up entirely on their claims.

If you own a business and are struggling to get fair payment of a hail insurance claim, don't hesitate to contact our extensively experienced legal team for help. Additionally, you may want to request and read through a free copy of our book, Commercial Property Owners Must Read This Before Filing an Insurance Claim.

My office complex sustained roof and siding damage in a thunderstorm from hail and high winds. Do I need an attorney or can I submit a claim to the insurance company myself?

As a business owner, your company is your livelihood. When property damages arise due to natural disasters, the damages may cause your business to suffer financially because you can't focus on your company, clients, or employees if you are focusing on a pursuing a commercial insurance claim. For this reason, it most likely is in your best interests to have a qualified insurance claim attorney on your side to navigate your claim for you. However, if you want to file your claim on your own, you should take the following steps:

Notify your insurance company of your damages to begin the claims process.
Reread your insurance policy to understand what you are and aren't covered for.
Make any necessary temporary repairs to your office complex, like placing a tarp over the roof, so that another storm won't cause your building further damage.
Keep all receipts of expenses that were related to the storm damages, such as receipts for temporary repairs or moving to a temporary location.
Take pictures and notes of anything damaged, including physical property damages and personal property damages, even office equipment that was ruined by a leak in the roof.
Get repair quotes from reputable contractors and submit your quotes to the insurance company.
If you also suffered a financial loss, gather your financials to show your business income before and after the storm in order to prove you suffered a loss.

When a business complex sustains storm damages, you may need to make a claim not only for property damage, but also for financial losses, business interruption expenses, and more. Texas first-party insurance claims can be complex. If you need the assistance of a skilled Texas insurance claim attorney, call the Voss Law Firm at 888-614-7730 for a complimentary consultation today.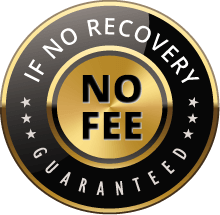 The Voss Law Firm, P.C. represents clients on a local, national and international basis. We proudly serve companies and individuals along the Gulf Coast and around the globe on a contingency fee basis. Our law firm collects nothing unless we recover on our client's behalf.