Understand Your Policyholder Rights in Hail Insurance Claims
In our hail insurance blog, you will find a wealth of posts that cover a wide-range of topics, including types of hail damage, roofing repair, choosing contractors, and how to resolve a difficult insurance claim. For more information, you can contact the Voss Law Firm at 1-888-614-7730.
Page 1

Homeowner Insurance Facts in 2022 Just like health and car insurance, homeowners insurance varies in price depending on where you live. According to the source, the rate of home insurance has increased by 40% in the past 12 years.

A Look Back At The Fierce Weather of 2021 A look back at the extreme weather events of 2021 and insurance property damage claims ( denied, delayed, and underpaid). Texas ( Houston, Dallas, Austin, San Antonio, Beaumont, Amarillo, Lubbock, Abilene,Odessa, Galveston, El Paso, Waco, Orange, Midland)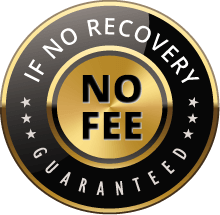 The Voss Law Firm, P.C. represents clients on a local, national and international basis. We proudly serve companies and individuals along the Gulf Coast and around the globe on a contingency fee basis. Our law firm collects nothing unless we recover on our client's behalf.