Answers to Frequently Asked Questions About The Insurance Claim Process
Do you have questions about commercial and business insurance litigation, business claims law, bad faith insurance litigation, industrial insurance claims litigation, condominium insurance claims, church claims, apartment claims, first party bad faith insurance claims, and marine insurance claims? To discuss your case, contact The Voss Law Firm, P.C. toll free at 888-614-7730.
Page 1

Can I fight the insurance company's claim that my fire-related losses aren't covered under the fire insurance for my condominium?

In many cases, it is possible to fight a denied claim for fire damages to a condominium building or unit. However, there are some cases where damages are excluded or must be submitted under a different policy. Here are a few common scenarios that condo owners, managers, and residents may find themselves in after a serious fire:

The circumstances of the particular fire exclude damages from your coverage. In condominium insurance claims, insurance companies generally won't pay for damages resulting from arson, and there may be other situations in which the damage sustained isn't covered.
There is confusion over which policy covers which damages. Condominium claims are often complicated by the number of policyholders involved. While your personal fire coverage may cover some damages, other damages may have to do through a neighbor's policy or the master policy held by the condo association.
The insurance company takes advantage of confusion to minimize payouts. Insurance companies are interested in minimizing the amount they must pay for damages, which means that small mistakes or "gray areas" can be inflated to wreck even seemingly legitimate claims.

If you find yourself running into delays, denials, accusations, or other complications while negotiating an insurance claim for your fire damages, don't hesitate to reach out to an experienced policyholder attorney who can help you maximize your claim, protect your rights, and effectively solve problems. In many cases, it is possible to fight these denials, but success often depends on experience with the insurance industry and focused legal expertise.

For more information about navigating policyholder claims for condominium damage, speak with a member of our team today, or connect with the Voss Law Firm on Facebook or Twitter.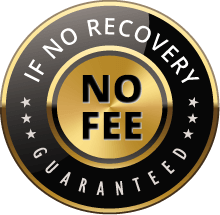 The Voss Law Firm, P.C. represents clients on a local, national and international basis. We proudly serve companies and individuals along the Gulf Coast and around the globe on a contingency fee basis. Our law firm collects nothing unless we recover on our client's behalf.