Answers to Frequently Asked Questions
Do you have questions about commercial and business insurance litigation, business claims law, bad faith insurance litigation, industrial insurance claims litigation, condominium insurance claims, church claims, apartment claims, first party bad faith insurance claims, and marine insurance claims? To discuss your case, contact The Voss Law Firm, P.C. toll free at 888-614-7730.
Page 1

How can my life insurance application affect a future claim?

Did you know that your life insurance claim may be denied if you do not fill out your initial application fully and honestly? It's true: many insurance companies include clauses in their policies that invalidate claims that are connected to applications that are incomplete or misleading.

To ensure that your life insurance claim is not denied because of a problem with your application, make sure to take the following steps when deciding upon a policy:

Disclose all preexisting conditions. If you don't mention all of your medical conditions in your application, you may be paying your insurance premium for no reason. Even if a condition doesn't seem important to you, or even if you are afraid a preexisting condition will make your premium higher, list it on your application!
Don't lie about your age. Some people regularly take a few years off of their age – whether on their Facebook profile or on their latest birthday cake. But absolutely don't lie about your age when applying for a life insurance policy. It will invalidate your policy and leave your family empty handed.
Be forthcoming about your behaviors. If you have a history of smoking, or if you have a history of addiction, you need to say so on your insurance application. It might make your policy more expensive, but it will ensure that you will have a valid claim in the future.
Don't misrepresent yourself. In general, don't try to hide truths or gloss over information that pertains to your health or life expectancy. You will be giving the insurance company an excuse to deny your claim after your death.
Don't commit fraud of any sort. If you knowingly lie on your application, or even knowingly withhold information, your insurance company may be able to deny your claim even if the circumstances surrounding your death have nothing to do with the information you fabricated or withheld.

In general, the best way to ensure that your claim will be paid is to be honest and forthcoming during your life insurance application process.

Do you have questions about your life insurance application? Call our life insurance claim lawyers for guidance and help! Want more information and free tips on matters that are important to you? Follow The Voss Law Firm on Facebook.

What is ERISA?

ERISA stands for the Employee Retirement Income Security Act of 1974, a set of federal laws that were created in order to protect employee benefits such as retirement benefits, healthcare benefits, disability benefits, stock benefits, and vacation/leave benefits.

The history of ERISA begins in the 1960s, when car maker Studebaker declared bankruptcy and closed its plant. The company's pension plan was poorly funded, leaving thousands of workers without the retirement benefits that they had been promised. In response, the President's Committee on Corporate Pension Plans was created, and lawmakers began working against business groups to create regulations that would prevent workers from losing promised benefits. Finally, after years of committees and public hearings, President Gerald Ford signed ERISA into law on Labor Day 1974.

Are all companies required to follow ERISA?

While ERISA does not require companies to have retirement plans or other minimum employee benefits, it does regulate how companies that do offer benefits respond to their employees claiming those benefits. For example, ERISA regulates how pension plans are funded and how pensions are paid. Likewise, ERISA regulates how employers who offer health insurance benefits must cover those who lose their jobs or those with pre-existing medical conditions.

If your employer has wrongfully denied any of your employee benefits, or if your insurance company has denied a claim you have made that is connected to your employee benefits, you may have an ERISA case that needs to be handled in federal court. For example, if your insurance company has denied your long-term disability claim, and if your disability insurance was provided by your employer, you may need to file an appeal with the help of an ERISA attorney.

To speak with an attorney today, or to get your ERISA questions answered, call the Voss Law Firm at 888-614-7730. Want more information now? Connect with Voss Law Firm on Facebook.

What is life insurance?

Life insurance is regarded as financial protection against losses that are incurred due to a loved one's death. When a person has a life insurance policy, and he/she passes on, the beneficiaries listed on his/her policy should receive payment from the person's life insurance policy pursuant to the insurance policy.

Should I accept a settlement from the insurance company?

No, you should not accept a settlement from an insurance company. If you are offered a settlement, you should seek the free legal advice of life insurance lawyers from The Voss Law Firm, P.C. before even thinking about accepting a settlement, because usually if the insurance company is willing to settle, they know they could be on the hook for the full policy.

Can a life insurance company really delay or deny my claim?

Insurance companies will do everything in their power to delay your insurance claim (sometimes for years) until you are frustrated and go away, or they will deny your claim, if they think they have a more legitimate reason for denial. This is exactly why you need experienced aggressive insurance litigators on your side. If you don't hire an experienced attorney in this field you may get taken advantage of by the insurance company.

How long does my life insurance company have to pay on my claim?

The insurance company is supposed to pay you in a reasonable amount of time. This should not be more than 5-6 weeks. If they have not paid you during this time period, then they may have acted in bad faith. You can call us for a free evaluation and an experienced attorney will answer your questions, at no cost.

What should I do if my claim is denied?

We reccommend you contact us immediately via e-mail or phone to discuss your matter with a qualified attorney. Only a qualified attorney can explain your rights and remedies to you. Many times time is of the essence as there are specific laws regarding the amount fo time allowed to bring a claim.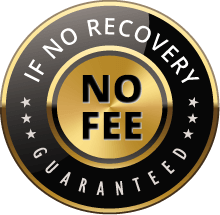 The Voss Law Firm, P.C. represents clients on a local, national and international basis. We proudly serve companies and individuals along the Gulf Coast and around the globe on a contingency fee basis. Our law firm collects nothing unless we recover on our client's behalf.