Our Insurance Claim Bad Faith Legal Blog
The Voss Law Firm, P.C. maintains an award winning blog about legal issues and other developments related to commercial and business insurance litigation, business claims, insurance litigation, first party insurance claims, and bad faith claims. Our experienced litigation attorneys provide a full range of legal services to businesses, property owners and individuals in Texas and around the world.
Page 3

Commercial Claims- Things to Remember Commercial Property Storm Damage Claims. Texas Hail claims. Wind Claims. Flood Claims. Houston, Dallas, Austin, San Antonio, Lubbock, Abilene, Amarillo, Pipe Freeze.

Alert! Storm Season Is Here! Winter Storm Miles. Dallas, Waco, Wichita Falls, OKC, Tulsa, Springfield, Little Rock, Shreveport. Hail, Ice, Wind, Tornadoes. Houston Hail Claims Attorneys.

What Does My Homeowners Insurance Cover? Yes, you need homeowners insurance, but do you know everything it covers? While it covers a lot, there are some things you have that may be left out of your policy. It is important to be aware of what you have, what is covered, and if you need add ons to your policy.

Valentine's Week is Upon Us! Winter Storm Uri one year statute. Winter freeze one year anniversary. Dallas, Houston, Austin, San Antonio, Lubbock, Abilene, Midland Odessa, Galveston, Beaumont.

Winter Storm Landon Comes to Texas Winter Storm Landon has passed through Texas. Although not nearly as bad as the Winter Freeze of 2021, freezing temperatures remain and will continue to stay for a period of time.

January 31st 2022: Winter Storm Update Winter Storm Landon. Dallas, Houston, Austin. Frozen pipes. Roof leaks. Ice damage. Wind damage. Hail damage. Icy roads. Snow storm. February ice storm. Power loss.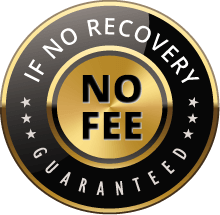 The Voss Law Firm, P.C. represents clients on a local, national and international basis. We proudly serve companies and individuals along the Gulf Coast and around the globe on a contingency fee basis. Our law firm collects nothing unless we recover on our client's behalf.