Our Insurance Claim Bad Faith Legal Blog
The Voss Law Firm, P.C. maintains an award winning blog about legal issues and other developments related to commercial and business insurance litigation, business claims, insurance litigation, first party insurance claims, and bad faith claims. Our experienced litigation attorneys provide a full range of legal services to businesses, property owners and individuals in Texas and around the world.
Page 2

Severe Storms, Tornados, and Hail in North Texas On the night of Monday April 4, 2022, thunderstorms made their way through the Metroplex. One confirmed tornado struck Collins County, while other areas saw several inches of rain, hail, and experienced power loss.

Rare Red Flag Warning For Houston Houston has been placed under a red flag warning today, Wednesday March 30, 2022, from 1p.m until 7p.m. This alert has been issued by The National Weather Service and is due to gusty winds and very dry air.

Tornadoes Tear Through Texas There are reports of at least four people injured after tornadoes and severe thunderstorms ripped through parts of North Texas on Monday evening. Jacksboro is said to have damage from the storms. Social media has pictures and videos of the local high school with extensive damage. The building is missing a roof and walls in some areas, the gym taking the hardest hit. 

Free Roof Inspections: Get One Have you ever noticed almost every roofing company offers "free roof inspections"? Have you ever wondered what exactly that is? Well, if you have, read this and you will never wonder again!

Does Your Neighborhood Have Enough Fire Hydrants? Scott Smith watched his home burn to the ground this past weekend in Houston, Texas. Fortunately, nobody in his family was injured. However, prompt the response time of the firefighters was, it did not matter. There were no fire hydrants in Mr. Smith's neighborhood to put out the fire immediately.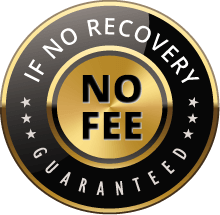 The Voss Law Firm, P.C. represents clients on a local, national and international basis. We proudly serve companies and individuals along the Gulf Coast and around the globe on a contingency fee basis. Our law firm collects nothing unless we recover on our client's behalf.