Answers to Frequently Asked Questions About The Insurance Claim Process
Do you have questions about commercial and business insurance litigation, business claims law, bad faith insurance litigation, industrial insurance claims litigation, condominium insurance claims, church claims, apartment claims, first party bad faith insurance claims, and marine insurance claims? To discuss your case, contact The Voss Law Firm, P.C. toll free at 888-614-7730.
Page 1

Is all water damage to my condo covered by my flood insurance?

This is a great question that can have a disappointing answer for a lot of condominium associations and unit owners—but that only makes it more important that you ask before you need to file a claim. While it can be simple for homeowners to find out how their insurance against flood losses works, condominiums can be insured against loss by policies purchased by the condominium association, individual unit owners, and other potential parties. So, when dealing with any kind of flood claim for a condo, your first questions should really be about which policies cover the types of loss you sustained in the flood.

However, even after you understand the extent of your own responsibility for filing a claim with your insurer, there can be additional problems with getting payment for all the types of water damage you sustained.

Indirect Water Damage Is Often Not Covered by Condominium Flood Insurance Policies

It's important to realize that not all "flood" damage is the same for the purposes of condominium insurance claims. Many policyholders each year are dismayed to find out that their policies—even including the master policies held by the condominium association—only cover direct flood damages. Unfortunately, this may exclude accompanying water damage due to:

Water and sewer backup
Leaks caused by flooding or a preceding storm
Other "indirect" damages from a major flooding event

Understanding the fine details of your insurance coverage is the key to successfully resolving condominium flood claims. For more information about your rights or help with a difficult claim, reach out to our experienced policyholder attorneys at 888-614-7730.

Will my flood insurance cover all the damages to my condominium that were caused by flooding?

This isn't an easy question to answer, and some policyholders are unhappily surprised to find out that they may not be covered for some flood-related damages. Condominiums are usually covered by a number of different policies that include coverage for different kinds of damage from flooding events, and responsibility in loss events is often divided between everyone involved. While all or some of that damage is likely covered by the flood policies held, the real difficulty is often in figuring out who is responsible for each specific kind of damage and which policy will cover it. To add to the confusion, most flood insurance coverage also includes a number of exceptions or "gray areas" under the terms of different the policies held by unit owners and condo associations, which can leave policyholders fighting for a fair settlement for the full cost of their losses.

Common Exceptions to Flood-Damage Coverage for Condominiums

Unfortunately, it can be difficult to give general answers about what may or may not be covered under your flood insurance policy, but exceptions are common. Depending on the specific terms of each policy held and how those terms are interpreted by the insurance company, there might be excluded losses that include:

Damage to basements and other specific areas
Damage caused by accompanying rains or damage to windows
Damage caused by sewer backups and pipe breaks
Costs of housing while a flood-damaged unit or condo building is repaired
Mold and mildew damage
Damage to pools, decks, and landscaping
Damages that are in excess of the limits of the existing policies

In some cases, a portion of the damages that are excluded by existing flood policies may be covered under other general policies held by individual unit owners or the condominium association. In other cases, however, policyholders are unable to recover compensation for some flood damages under their insurance policies and end up with more out-of-pocket expenses than expected.

Has Your Claim for Flood Damage to a Condominium Been Denied or Underpaid?

If you are having a difficult time getting your insurance company to pay for flood damage to a condominium, don't be afraid to reach out for legal help. Insurance companies don't always play fair after major loss events, but the guidance of an experienced insurance litigation attorney can help you get the most out of the coverage you carry. To get started today with a free claim review, open a live chat with our team or contact us directly by phone.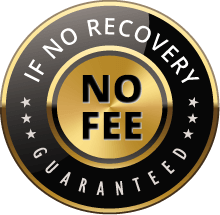 The Voss Law Firm, P.C. represents clients on a local, national and international basis. We proudly serve companies and individuals along the Gulf Coast and around the globe on a contingency fee basis. Our law firm collects nothing unless we recover on our client's behalf.