Answers to Frequently Asked Questions About The Insurance Claim Process
Do you have questions about commercial and business insurance litigation, business claims law, bad faith insurance litigation, industrial insurance claims litigation, condominium insurance claims, church claims, apartment claims, first party bad faith insurance claims, and marine insurance claims? To discuss your case, contact The Voss Law Firm, P.C. toll free at 888-614-7730.
Page 1

Why has the insurance company denied our church's claims for vandalism damage?

There may be many reasons why your church's insurance claim was denied, and a lot depends on the details of your insurance coverage and the circumstances of the damage. While it is possible that the type of damage simply is not covered under the policies that cover your place of worship, some insurance companies go to great lengths to avoid paying for losses in even legitimate cases of church vandalism.

Vandals Often Damage Churches in Strange and Unpredictable Ways

Vandals don't always have a plan when they damage churches, and the seeming randomness of the damage can create problems for churches when it's time to file a claim. Vandals may cover buildings in graffiti, damage church property, damage church vehicles, break stained-glass windows, or even tear down landscaping features. While many churches carry insurance specifically for vandalism damage, insurance companies may come up with a number of reasons—both legitimate and unfair—to deny policyholder claims. In some cases, churches may even be accused of creating an opportunity for the vandalism to take place.

Church insurance claims are often complicated, and many religious organizations are unhappily surprised with difficulties after filing a claim for losses due to vandalism. If you need help negotiating an insurance claim, or if you have questions about a denial, don't hesitate to reach out to an experienced policyholder attorney today for support and guidance. The legal team at The Voss Law Firm would be happy to discuss your concerns in more detail—just give us a call or fill out the contact form on this page today for prompt assistance.

What happens when a storm causes damage to my church that could be covered under a number of different insurance policies we hold?

After a severe storm, churches may be faced with a number of damages, and it may not be immediately clear how that damage is covered by the insurance policies held by the church. Depending on the types of damage sustained and the details of your coverage, you may need to prepare separate claims and documentation for the different types of damage caused by the same storm. For example, you may be submitting separate claims for:

Wind and hail damage
Lightning and electrical damage
Fire damage
Water and flood damage
Damage to vehicles
Damage to separately insured art, antiques, and other unique features

If the right claims are not submitted under the correct policy, then your claim for damage will more than likely be denied, and it could complicate even appropriate claims under the policy. Overall, determining which policy covers what type of damage can be a headache, and mistakes can prevent or seriously delay your ability to makes repairs and mitigate the impact on your congregation.

For help reviewing insurance coverage, organizing storm-related insurance claims, or creating a plan for recovery after a storm strikes your church, don't hesitate to speak with our experienced legal team today. We can help you with every aspect of the insurance claims process, and we will fight on your behalf to make sure you can recover smoothly.

For news about our team and the answers to more questions about policyholder claims, connect with The Voss Law Firm on Facebook, or subscribe to our monthly newsletter.

Does my church's insurance policy cover damage from winter weather?

Yes, depending on your insurance policy and on the circumstances surrounding the structural damage, you should be able to successfully file an insurance claim if your church is damaged by a winter storm or the consequences of cold weather. For example, most church policies will cover the following types of cold-weather property damage:

Damage from frozen pipes
Roof damage from snow or ice
Damage from loss of electricity
Damage from falling branches or trees

However, there are exceptions. You may not be covered if your property damage involved flooding and you do not have a separate flood policy. You may also not be covered if the damage was caused by your failure to do regular maintenance on your property. Finally, your damage may not be covered in some instances if the event was considered an "Act of God."

The single best way to know if your recent property damage is covered by your policy is to read the contract that you signed when you bought your policy. It contains all of the information that you need to determine whether or not you can file a claim. If you believe that your claim is valid and has been wrongfully denied, you may wish to contact an insurance claim law firm. You may also wish to contact an insurance claims lawyer if you believe the insurance company is not offering you enough money to make the necessary repairs.

Speaking with a church insurance attorney may also help you better understand your claim. To connect with a knowledgeable, experienced lawyer at Voss Law Firm, call 888-614-7730. For more helpful insurance claim tips, follow us on Facebook.

Will our church insurance policy cover stolen property?

All insurance policies are different. Although many church property insurance policies are similar, the only way to truly know the details of your insurance coverage is to carefully read your policy, word for word. Although it is sometimes difficult to understand the language of your contract with the insurance company, a lawyer can help you if need be.

With that being said, stolen property is normally covered in church insurance policies. However, church leaders should note that just because theft is covered in your policy does not mean that you will automatically be reimbursed for stolen goods and that you will easily be able to replace stolen property.

Take the following steps to best ensure that your church property is protected:

Read your church insurance policy to verify that theft of property is covered. Make a note of any items that are not covered or of any situations in which theft would not be covered.
Make sure that your coverage is sufficient for the property that your church owns. If you do not have enough coverage, you may not be able to recover enough money to replace all of your stolen items.
Maintain an accurate property inventory. Whenever your church purchases a significant piece of property, such as a vehicle or electronic device, be sure to record the cost and value of the item. Keep the receipts and any owners' manuals. In addition, you may want to take photographs or videos of your property.

If you are having difficulty with your church insurance claim involving stolen property, the Voss Law Firm may be able to help. Contact our Texas church insurance attorneys today to learn more about our legal services or to schedule a free, confidential appointment: 888-614-7730.

Should my church buy business interruption insurance?

All religious communities are different and most have very different needs when it comes to insurance. However, you may wish to consider getting insurance coverage for business interruption if you believe that your church would be in danger of financial ruin in the event that an event damages your buildings and renders it unusable.

More specifically, your church may wish to buy a business interruption insurance policy if:

You make a significant percentage of your income from donations during services.
You run programs out of your church building, such as a daycare or preschool.
You rent out your church for weddings and other events.
Your financial security rests upon the functionality of your church or surrounding buildings.

If your church is damaged because of severe weather, flooding, fire, or vandalism, business insurance may help keep your community going even if you cannot continue offering services and collecting income. For example, you may qualify for funds if your religious building loses its roof in a tornado and your community can no longer hold services, run its preschool, or hold events.

The best way to know whether your church could benefit from business interruption insurance is to speak with a lawyer, an insurance agent, and a financial advisor.

Do you have a question about business interruption insurance policies, or is your church struggling with a business interruption claim? The church insurance claim attorneys at the Voss Law Firm may be able to help. To learn more about our services, or to speak with a lawyer, call us today: 888-614-7730.

How can we prevent church vandalism and property damage?

Churches, synagogues, and other places of worship are prime targets for vandalism. They are sometimes unoccupied and sometimes at the center of controversies. In some cases, vandals are motivated by hate. In other cases they are simply motivated by mischief or boredom. What can parishioners and religious communities do to prevent church vandalism?

First and foremost, it is important to secure your valuables by taking simple steps. Close shades and curtains so that the interior of your building is hidden from view when your church is closed. Lock small valuables and cash in a safe. Lock larger valuables, such as televisions and other technology, in the rooms in which they are kept.

Secondly, consider investing in larger security items. Smaller churches may buy better exterior lighting that eliminates vandals' ability to damage property under cover of darkness. Larger churches might consider security cameras that can deter vandals and catch perpetrators on tape. Even larger churches may wish to consider getting a nighttime security guard to stay on the property.

Thirdly, religious communities may wish to consider reaching out to the community for help. Local police may be happy to stop by your church property during their patrols. Also, your neighborhood may be willing to keep an eye on your property and report suspicious sightings to the police. Being active in your local community may also simply make possible vandals aware of the good work you do.

If your church or religious facility has been vandalized, you may wish to file an insurance claim. For legal advice and help, call the Voss Law Firm at 888-614-7730. We offer free, private consultations with experienced church insurance claim attorneys.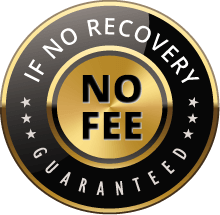 The Voss Law Firm, P.C. represents clients on a local, national and international basis. We proudly serve companies and individuals along the Gulf Coast and around the globe on a contingency fee basis. Our law firm collects nothing unless we recover on our client's behalf.