Answers to Frequently Asked Questions About The Insurance Claim Process
Do you have questions about commercial and business insurance litigation, business claims law, bad faith insurance litigation, industrial insurance claims litigation, condominium insurance claims, church claims, apartment claims, first party bad faith insurance claims, and marine insurance claims? To discuss your case, contact The Voss Law Firm, P.C. toll free at 888-614-7730.
Page 1

How do tornados damage industrial buildings so quickly?

Tornados can cause sudden and shocking destruction, sometimes wiping out individual buildings—or entire industrial parks—in only a moment's time. When industrial policyholders are able to start surveying and assessing the extensive and costly damage done, one of the biggest questions is, "How did it all happen so fast?"

Industrial Buildings Take Extensive Damage From Combined Factors in a Tornado

It's not unusual for industrial buildings—whether metal, brick, or more temporary building materials—to take significant damage in a tornado, and some structures may even be completely destroyed. This destructive power is usually due to a combination of:

Debris. High winds can toss debris across long distances with great force, whether that debris is made of loose branches and roofing material or large trees and twisted steel.
Wind. Once debris has broken windows or punctured a building, high winds rapidly rush into the structure. This causes a kind of "inflation" effect that can cause roofs to lift, ripple, and even collapse entirely. Industrial buildings may also have features, like large bay doors or specialized roofing, which can also allow tornadic winds to rush into the building and cause significant damage.

Extensive Industrial Tornado Losses Can Be Followed by Frustrating Insurance Claims

No matter how carefully industrial policyholders prepare their tornado-loss claims or how extensive their losses, they still run into problems with unfair delays, mysterious denials, and disputes over the cost of recovery. If you are having trouble negotiating a fair resolution for damage to your industrial property and need help, connect with our experienced team today.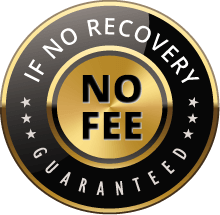 The Voss Law Firm, P.C. represents clients on a local, national and international basis. We proudly serve companies and individuals along the Gulf Coast and around the globe on a contingency fee basis. Our law firm collects nothing unless we recover on our client's behalf.