Answers to Frequently Asked Questions About The Insurance Claim Process
Do you have questions about commercial and business insurance litigation, business claims law, bad faith insurance litigation, industrial insurance claims litigation, condominium insurance claims, church claims, apartment claims, first party bad faith insurance claims, and marine insurance claims? To discuss your case, contact The Voss Law Firm, P.C. toll free at 888-614-7730.
Page 2

What does my Homeowners' Insurance Policy cover?

• Coverage A – Dwelling (Home)
• Coverage B – Other Structures (Garage, Pool Screen)
• Coverage C – Personal Property (Furniture, Clothes, Electronics)
• Coverage D – Alternative Living Expenses / Loss of Use (Living Elsewhere While Home is Fixed)

While each insurer calculates the coverage's differently, the value of the house itself is usually 80%-90% of the appraised market value. The "Other Structures" is usually 10%-20% of the house value. The "Personal Property" value is usually 40%-60% of the house value and the "Alternative Living Expense / Loss of Use" is 10%-20% of the house value. For example, if the appraised market value for the house is $100,000, then the dwelling coverage is $80,000 to $90,000 to fix or replace the home. The Other Structures coverage would be between $8,000 to $18,000 to repair a detached garage, pool screen, or shed. Personal Property coverage would be between $32,000 to $54,000 for belongings inside the home or in the other structures. Alternative Living Expenses / Loss of Use coverage would be $8,000 to $18,000.

The above amounts are the maximum that would be paid by the insurance company for your loss. If your home is damaged or destroyed and the damage is covered under your homeowner's insurance, you may have to live elsewhere while your home is being repaired. In that case, you're likely to incur additional living expenses. If you're renting out a room in your house and sustain insured damages to your home, additional-living-expense coverage often pays for the loss of rental income. However, this coverage is limited to the reasonable amount of time it would take for the residence premises to be repaired or, if relocating, a reasonable amount of time for the insured to become settled at a new location. This portion of the loss of use coverage is generally referred to as additional living expense or ALE. In order for there to be coverage for additional living expense, there must be a covered loss to the residence premises which causes it to be uninhabitable. As such, coverage related to additional living expense is generally very straightforward when attempting to determine its applicability. Therefore, there has been very little in the way of litigation which is directly related to additional living expense coverage. In other words, if there is coverage for building damage, there is generally going to be coverage for a claim related to additional living expense related to that particular loss for a reasonable amount of time. On the other hand, if coverage is denied for the building claim, there will generally be no additional living expense coverage.

You may also consider purchasing additional coverage for traditionally non-covered items such as fences.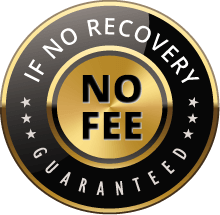 The Voss Law Firm, P.C. represents clients on a local, national and international basis. We proudly serve companies and individuals along the Gulf Coast and around the globe on a contingency fee basis. Our law firm collects nothing unless we recover on our client's behalf.