Answers to Frequently Asked Questions About The Insurance Claim Process
Do you have questions about commercial and business insurance litigation, business claims law, bad faith insurance litigation, industrial insurance claims litigation, condominium insurance claims, church claims, apartment claims, first party bad faith insurance claims, and marine insurance claims? To discuss your case, contact The Voss Law Firm, P.C. toll free at 888-614-7730.
Page 2

What can I do to prepare for the 2012 Hurricane Season?

Now that the 2012 hurricane season is underway, bringing the most named storms so early in the Atlantic season, homeowners need to start developing plans – if they haven't done so already – for the possibility of a major hurricane.

Hurricanes can spawn twisters that tear through homes, and hurricane force winds can cause serious damage to homes. Because of this, every homeowner should prepare ahead of time by doing the following:

Have an emergency plan in place.
Know when to leave your home and seek shelter.
Keep cell phones charged and don't leave home without one.
Have an emergency kit already packed and ready to go that includes an extra cell phone battery, list of emergency numbers, flashlights, weather radio, portable AM/FM radio and first aid kit.
Have enough non-perishable food to last for several days in case power is knocked out in a hurricane.
Practice your plan of action with the members of your household every year prior to June, the start of hurricane season.
Make sure your home has wind coverage and flood coverage so that you have enough insurance coverage when you need to make a property damage claim.

If you need help filing your hurricane damage claim, you can get help from a skilled Texas homeowners insurance claim lawyer. Attorneys who deal with insurance companies know their tricks and know that they will typically try to low-ball their clients. And insurance litigation lawyers have the know-how to get you the maximum amount on your insurance claim.

Call the Voss Law Firm today at 888-614-7730. We will provide you with a free consultation and the help you will need when dealing with your insurance company. We will also provide a complimentary copy of our book Disputes With Your Insurance Company – What All Consumers Need to Know upon request.

I just moved into a hurricane prone area on the Gulf Coast, and I know it is hurricane season. What can I do to make sure my I am taking the right steps to protect my home?

This is a great question, especially since peak hurricane activity occurs in August and September. This means that you still have a little time to prepare for the likelihood of a major hurricane striking the Texas Gulf Coast. By planning ahead, you may be able to protect your family, yourself and your home during hurricane season.

Some of the things you should consider doing to prepare for a hurricane or tropical storm include:

Purchasing windstorm insurance – make sure you are covered before a storm is approaching the Gulf of Mexico, or else insurance companies will not be able to offer windstorm insurance coverage.
Review your homeowner's insurance policy – make sure you understand what things are covered and what isn't covered under your residential insurance policy, so you can get additional coverage, such as flood insurance coverage, if you need.
Have pictures, videos, and receipts of your personal belonging so that if you need to file a Texas property damage claim, you will be organized. It is a good idea to have this information stored in an offsite location in case your home is destroyed.
Have emergency supplies ready – this can include water, food, flashlights, boards for your windows and tarps for your roof.

If you end up having a residential insurance claim, you should talk to an experienced insurance litigation lawyer at the Voss Law Firm today at 888-614-7730. We will provide you with answers to your questions in a free, no-obligation consultation. You can also request a complimentary copy of our book Disputes With Your Insurance Company – What All Consumers Need to Know, upon request.

My neighbor's home was burglarized, and I want to know if there are things I can do to prevent a home burglary and an insurance claim?

As Texas insurance claim attorneys, we applaud you for wanting to take action and prevent unnecessary damage to your home. While a burglary can occur any time – day or night – we do have some tips for you to help minimize your chances of your home being burglarized.

Some tips include:

Walk around the outside of your home to inspect it to determine how a burglar could get in.
Trim hedges and trees that are too close to the windows.
Do not put your valuables out in the open so that they are easily seen from the window.
Do not hide a spare key under the doormat or in an obvious spot such as underneath a planter.
Consider leaving your porch light or other outdoor lighting on at night, as burglars are more likely to break into a home that is dark so they won't be noticed.
Think about installing a burglar alarm

Some burglars strike by ringing your door bell – hoping you will open the door and they will gain access to your home. It is wise to only open your door to people you know. Additionally, make sure you always lock your doors upon entry and double check them and the windows when you go to bed at night.

By doing the above mentioned things, you may reduce your chances of a burglary and a potential Texas theft damage claim. Although you may have done everything you could have to prevent your home from being burglarized, it could still occur. If you need help dealing with the insurance company, call the Voss Law Firm at 888-614-7730 and talk with a skilled Texas insurance litigation lawyer in a free consultation today.

My store suffered water and smoke damage because it is located next to a store that caught on fire. I don't have business interruption insurance. What should I do?

As Texas insurance claim lawyers, we understand how this time can be upsetting – not knowing how you will get compensated, how you will continue your business or make money while your store is damaged or getting repaired.

When a fire from an adjacent store causes your company fire damage, you have a right to seek compensation for your damages and losses. Although business interruption insurance is great to have, if the fire was caused by someone else or another company, you may be able to get enough compensation through their insurance company to cover your losses.

However, Texas fire damage claims can be complex, overwhelming and time consuming. For this reason alone, it is wise to entrust your claim to a skilled insurance litigation lawyer. Attorneys in this field know how to negotiate with the insurance company, know what your claim may be worth and know how to go about getting you what you deserve.

To discuss your case in more detail and answer your questions, we will provide you with a free, no-obligation consultation. Simply call the Voss Law Firm today at 888-614-7730 and find out more about commercial fire insurance claims.

Upon request, you can also receive a complimentary copy of our book Disputes With Your Insurance Company – What All Consumers Need to Know. Don't delay; call today.

The insurance company doesn't seem like they are giving me a fair offer for the damage that a fallen tree caused to my house in the tornado. What can I do?

As a tornado property damage attorney in Texas, I see many home owners getting taken advantage of by their insurance companies because they don't know how much their claim is worth, what their insurance policy states and that they can reject the insurance company's offer and negotiate with them.

Sadly, the time when homeowners need their insurance company to come through for them is after a serious storm or tornado causes property damage in Texas. Unfortunately, this is the time when insurance companies are looking out for their bottom line. Even when a tree falls on a home, an insurance company should cover the damages.

Damages could include broken windows, missing shingles, other roof damage and more. If you do not feel like the offer the insurance company presented you is the amount your claim is worth or that the insurance company is treating you fairly, then you need to talk with a skilled insurance claim attorney to find out what your claim is worth and how to go about getting what you deserve.

Find out more from a tornado property damage attorney in Texas at the Voss Law Firm by calling 888-614-7730. We will provide you with a free consultation by calling today. Also, be sure to request a complimentary copy of our book Disputes With Your Insurance Company – What All Consumers Need to Know.

The insurance company denied my homeowner's insurance claim. What can I do?

Just because your homeowner's insurance company denied your property damage claim doesn't mean you can't get them to pay it. Insurance companies make their money by denying claims and hoping that policyholders won't question why their claim was denied. However, you can contest it.

First, you can ask your insurer for a written explanation as to why the company denied your insurance claim. If they express to you that they denied your claim due to a filing error, then you need to talk with an insurance litigation lawyer. An insurance company shouldn't be allowed to deny a legitimate insurance claim because of a filing error.

Additionally, you may want to read your insurance policy closely to determine if the insurance company is participating in bad faith and illegal practices. If you believe you have a legitimate claim, you can call the insurance company and continue to ask for supervisors, requesting that your claim be looked at again. If you choose to do this, ask for their response in writing within 15 days. If you do not receive a response in that timeframe, then send a follow-up letter and call them again.

If you are still not getting anywhere with the insurance company, it is in your best interest to seek legal help in pursuing this matter further. Your denied insurance claim may be bad faith practices by your insurer.

Contact an experienced Texas insurance claim attorney for legal help today at the Voss Law Firm at 888-614-7730 and receive a free consultation.


What do I need to know about hiring a contractor after a tornado damaged my home?

After a natural disaster such as a tornado, it is best to call your insurance company to let them know your home is damaged. They will generally send out someone or make an appointment for an adjuster to come out to your property to determine the cost of the repairs.

If there is a hole in your roof, place a tarp over it. If windows were blown out, board them up. You will want to prevent future damage to your home, but you will not want to make repairs or hire a contractor to start repairing your home until the insurance company looks at your damage.

After your insurance company has seen the damage and you have taken ample photographs and video of the damage, then you can have contractors come out and give you an estimate. Be careful of fly-by-night contractors. There are many roofers and contractors out there looking to take your money and go – without completing the necessary repairs.

Most insurance companies will not recommend a contractor, so it is up to you to find a good one. Things to do include:


Check the Better Business Bureau.
Look online and Google the contractor's name and company name.
Ask friends, family, and co-workers for references.
Hire someone with an established presence in the area.


Do not sign contracts that require you to pay all the money up front. If you are concerned about your homeowner's insurance claim, the amount you are receiving from your insurance company and how to hire the right contractor, you can get help from a skilled Texas insurance claim lawyer at the Voss Law Firm at 888-614-7730 in a free consultation today.


How do I know if I'm covered for tornado damage?

Tornado coverage can be complex, as most people's insurance policies cover damage from an Act of God; however, if you live in an area that is susceptible to tornadoes, then your homeowner's insurance policy may exclude coverage for tornado damage.

As experienced hail damage insurance claim attorneys, our law firm recommends that you read your insurance policy and if you still aren't sure if you are covered for tornado damage then call your insurance agent. You may have to purchase a separate rider to cover damage that occurs from wind and hail due to a tornado.

In addition to checking if you are covered for tornado damage, you should also look at how much you are covered for. Many people don't have adequate coverage anymore, as they bought their homes a long time ago and purchased enough insurance at that time. However, the costs of labor and materials have gone up. So, if your home was destroyed in a tornado and you needed to rebuild it, you may not have enough coverage anymore.

Most homes are underinsured and only have enough coverage to rebuild about 80 percent of the home. Because of this, we urge you to review your policy to determine your coverage today. Also, if you are a renter, you are not off the hook. Renters need to make sure they are covered and have enough coverage for their personal belongings in the event of a tornado.

If you still aren't sure how much coverage you have or if you are covered for tornado damage, please feel free to call a knowledgeable hail damage insurance claim attorney at the Voss Law Firm to help you determine your coverage at 888-614-7730 in a free consultation today.

How can State Farm decide NOT to renew some homeowners policies in certain Texas coastal communities? Is that legal?

Because there have been many hurricane claims over the last several years, and because State Farm is worried about the threat of major storms in the future, they decided to take action and not renew some policies. State Farm Texas Lloyd's spokesman Kevin Davis said that, "We are the largest insurer of homes in Texas and the largest private insurer of homes along the Texas Coast. Even with this action, we will continue to be the largest private insurer along the Texas Coast."

The change to not renew a portion of its coastal Texas homeowners policies will benefit State Farm, but it will affect 11,000 policyholders in parts of the communities of Brazoria, Chambers, Galveston, Orange and Jefferson counties. This change will take effect on May 1, 2012.

Because this decision is affecting thousands of homeowners, the Texas Department of Insurance is looking into State Farm's decision. They are working with State Farm to ensure that its actions are not in violation of state law, said Jerry Hagins, a spokesman for Texas Department of Insurance.

If you have suffered property damage or have a Texas homeowners claim that has been denied, you may need to turn to a skilled and knowledgeable Texas insurance litigation lawyer at the Voss Law Firm for help getting a fair and fast recovery.

Our attorneys will review your insurance policy for free and discuss your situation so you will not be taken advantage of by the insurance company. Call 888-614-7730 for a free consultation today.


Why is it taking forever for my insurance claim to be processed when the insurance company knows we need to rebuild after the recent Marysville tornado?

Insurance companies were hit hard with thousands of homeowners insurance claims from the recent tornados that destroyed the towns of Marysville and Henryville, as well as several other towns in Indiana and Kentucky. In fact, this March tornado outbreak affected 13 states.

This means that insurance companies are swamped with property claims related to the recent tornado, high winds and hail that damaged or destroyed homes. No matter how busy they are, you should have been contacted by an insurance adjuster already or have had a home inspection by this point.

Remember, insurance companies often use the tactic of stalling to help them get away with paying you less for your tornado and wind claim. When insurance companies stretch this process out, they know that homeowners who are struggling to get by and return to life as they knew it will accept almost any dollar amount the insurance company offers.

If the insurance company is dragging their feet on your tornado insurance claim, make sure you understand that they will probably make you a low-ball offer. You do not have to accept the offer they present to you. In fact, you can reject it and negotiate to get a higher offer. However, you need to get a skilled tornado insurance litigation lawyer on your side to help you get what you rightfully deserve.

For help with your homeowners claim, call a knowledgeable Texas insurance claim lawyer at the Voss Law Firm at 888-614-7730 for a free consultation today. Additionally, we have many articles, frequently asked questions and other resources on our website that help homeowners understand the insurance claim process. We also have a book, Disputes with Your Insurance Company – What All Consumers Need to Know, that we will provide you for FREE upon your request.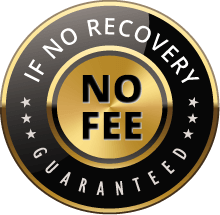 The Voss Law Firm, P.C. represents clients on a local, national and international basis. We proudly serve companies and individuals along the Gulf Coast and around the globe on a contingency fee basis. Our law firm collects nothing unless we recover on our client's behalf.